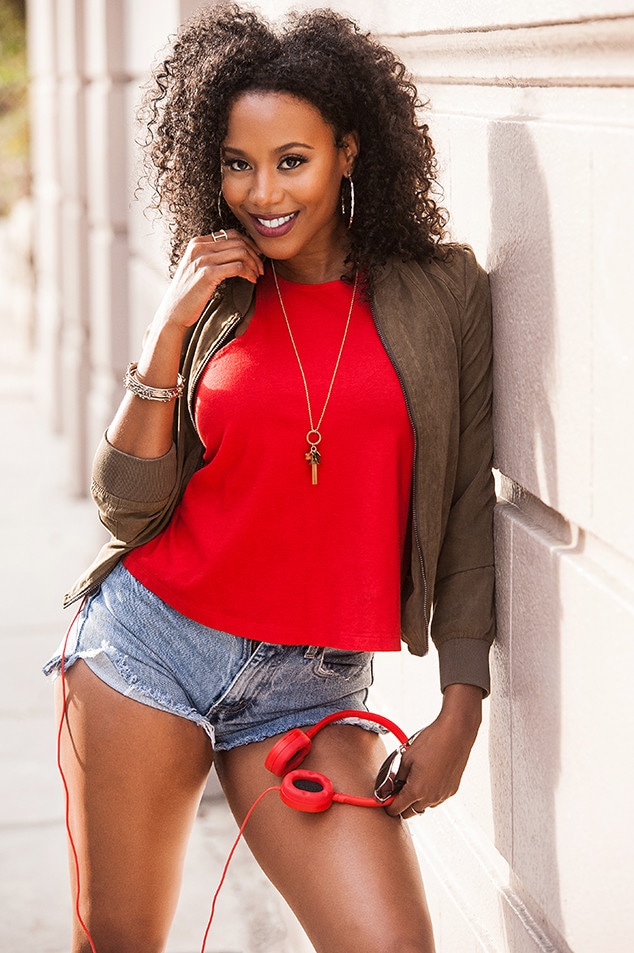 John Anthony Sutton
Tyler Perry is back on OWN: Oprah Winfrey Network and making a splash with his House of Payne spinoff, The Paynes. The series is packed with plenty of laughs with some life lessons peppered in throughout the season, as told through a new cast of stars and some familiar faces.
One of the shows breakout stars is Stephanie Charles, who plays Nyla, a naïve single mother who finds solace in volunteering at her church while coping with an abusive relationship. 
Here are five things you need to know about The Paynes' breakout star:
1. She Gets to Hang Out With Tyler Perry
Talk about friends in high places! The Paynes' show-runner and creator, Perry, is a fixture on and off set, according to Charles. "We all went out to dinner and we all asked him questions and he says some pretty inspiring stuff," she says. Charles also shares some advice Perry passed along: "Time is valuable. He'd rather someone waste his money than someone waste his time. That resonated with me so much!"
2. She Used to Be a Pop Star (Kind Of)
In her youth, Charles was part of an all-girl pop group named MRZ. "We were signed to Universal MoTown and we were like the new, coming of age of TLC," she tells E! News. Alas, after a year in Atlanta and New York City working on an album, it never ended up coming out.
3. Jada Pinkett-Smith Is Her Idol
Charles got to meet her hero on the set of a show that her brother, also an actor, was shooting. "I was inspired and I asked to take a picture," she says. "She was really sweet!" Charles also had the chance to meet her other favorite celebrity, Janet Jackson, at a Jermaine Durpi concert—but it didn't go quite as planned. "She was sitting literally five feet from me and I was too scared to talk to her," she says, "but I wish I would've talked to her! Hopefully I'll get my chance soon."
4. She Worked With Jackée Harry on Sister, Sister
Charles had a small guest roll on the sitcom in 1999 with her current Paynes co-star—but Harry had no idea! "You know what's the funny thing? I haven't even told her that yet," Charles says. "She still doesn't know that we worked together! It was really fun. She is so funny in real life."
5. English Is Her Second Language
Charles is a Boston native. However, the actress and her sister lived in Haiti with their grandmother until she was 6 years old. As a young child, Charles was raised speaking Haitian Creole and didn't start to learn English until she moved back back to L.A. years later. Of course, it was no easy task. "English was kind of tough for me to learn," Charles tells E! News.
The Paynes airs Fridays at 9 p.m. on OWN: Oprah Winfrey Network.