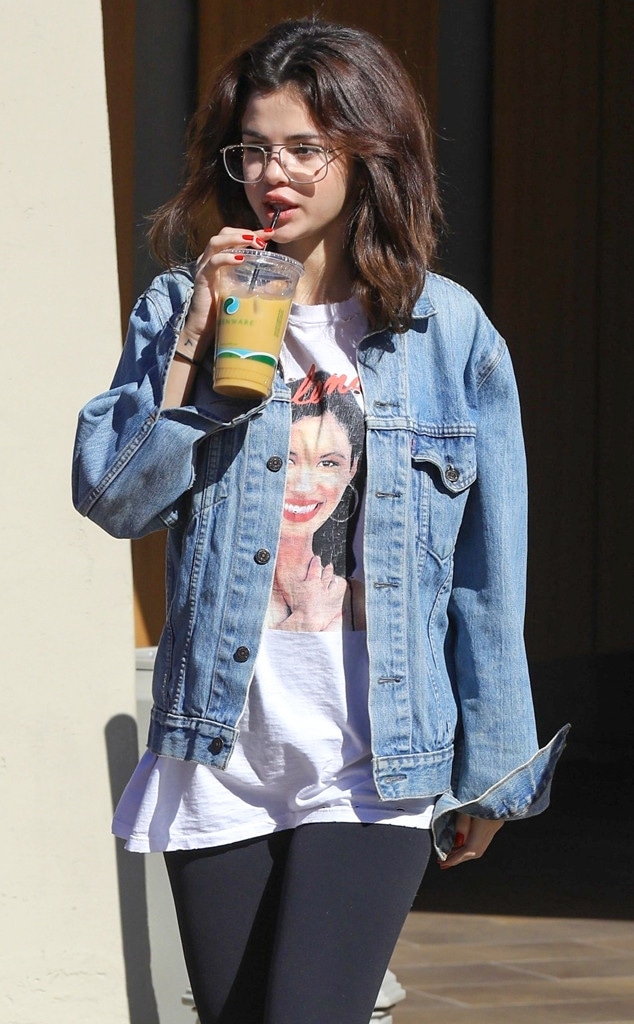 Vasquez-Max Lopes / BACKGRID
There's more to this picture than a celeb wearing a t-shirt of a late singer. 
That's because, Selena Gomez is rocking an image of Selena Quintanilla-Perez, the star that her parents named her after. 
Fans couldn't be happier as paparazzi captured photos of the star in Calabasas, California with a tee of the "Bidi Bidi Bom Bom" iconic singer. In the past, she's opened up about wanting to be like Quintanilla since she was a baby, as she explained to George Lopez in 2010.
"I am named after her. She was a big deal to my family, and so growing up from the get-go, I knew who she was. I knew who I was named after, I got to visit her grave, and I actually got to meet her family," Gomez once said in an interview with Music Choice. "It's such an honor to be named after someone so amazing."
In 2014, Gomez worked with Quintanilla's family to work on a version of "Bidi Bidi Bom Bom" that included both Selenas.