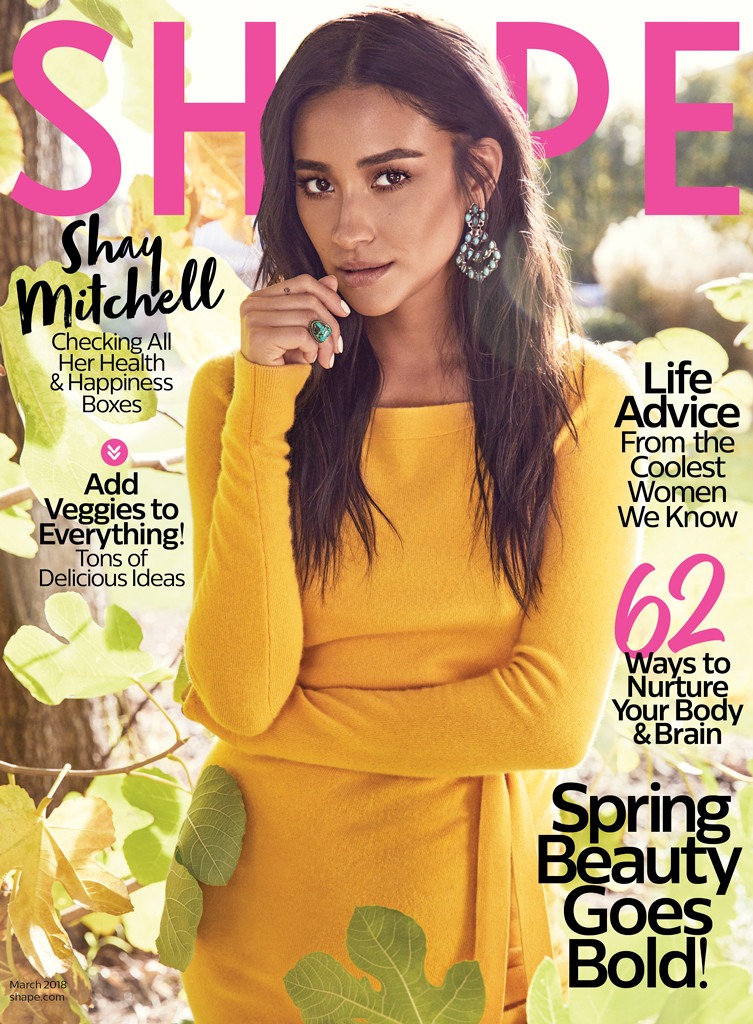 Mark Williams + Sara Hirakawa/SHAPE
Having spent eight years as Emily Fields on Pretty Little Liars, Shay Mitchell has become a role model for young fans around the world. Over that period of time, Mitchell how shown that she is really just like all of us. She loves pizza, she sometimes struggles to get to the gym and she has her fair share of insecurities. 
In the March 2018 issue of Shape, Mitchell opens up about her health and fitness routine and how she maintains her confidence.
"Every one of us has insecurities. I have a whole bunch of them, but I don't dwell on them," Mitchell tells Shape. "Instead I focus on my strengths."
Mark Williams + Sara Hirakawa/SHAPE
Those strengths don't only pertain to her career—which is quite busy with her new role in Lifetime's You and her YouTube series Shaycation—she also loves to work out!
Mitchell shares with the magazine, "For me exercise is all about getting stronger. It's not about weight. I've never even weighed myself. I don't think you can trust the scale." 
Another thing you will never see her do at the gym is wear makeup. The actress says that she feels her best in her "rawest form," even more than when she gets dolled up for a red carpet.
And after learning about her fitness routine, some might assume she also follows a strict diet, but that isn't the case.
Mark Williams + Sara Hirakawa/SHAPE
Mitchell says stressing about what you eat isn't worth it. "If I eat a whole entire pizza to myself the night before, I don't worry. I just work out the next day."
Mitchell's down-to-earth nature is just one of the many reasons we love her. In the magazine, she leaves readers with her final words of encouragement, "I love my shape because its my own. I think women should celebrate their bodies in all shapes and sizes because there's no other body like it out there."
The March issue of Shape hits newsstands February 13.