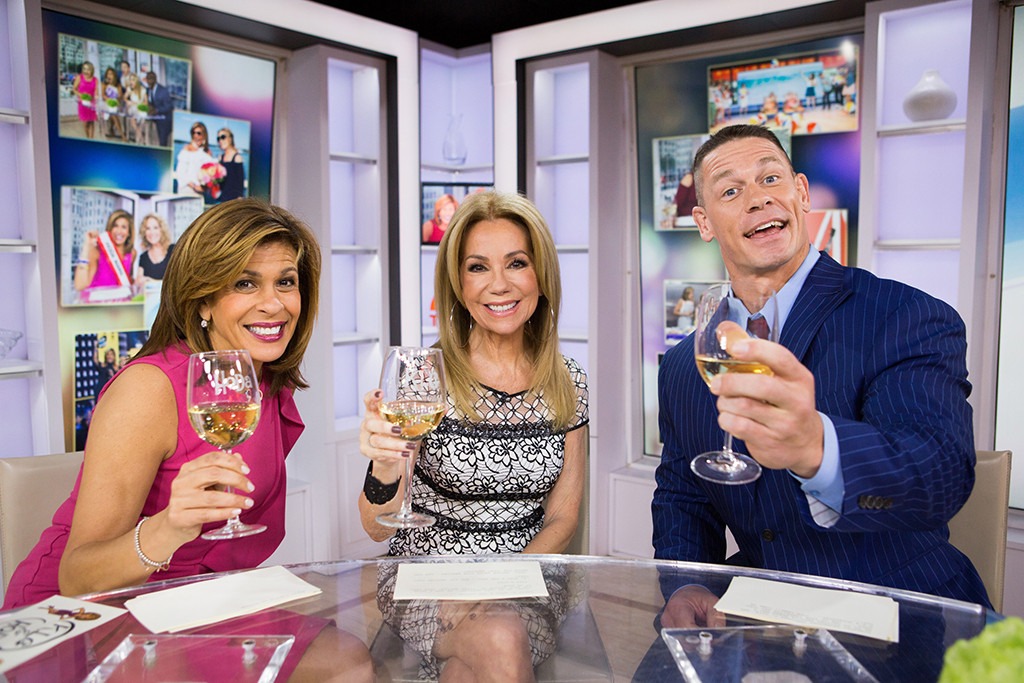 Nathan Congleton/NBC
John Cena is more than just a wrestler—he's also apparently a wedding officiant. 
The WWE star officiated a wedding for a special bride and groom on Friday's episode of Today.
Last month, Hoda Kotb and Kathie Lee Gifford invited couples to submit their love stories for a chance to win a dream wedding planned by viewers. Jordon and Kyle were declared the lucky winners.  
Fast-forward to their wedding day, and Cena was ready to help the couple tie the knot. From facilitating the symbolic ring exchange to pronouncing the two husband and wife, Cena pulled off his officiating duties flawlessly.
At one point during the ceremony, Cena said he felt inspired by the couple and mentioned his own plans to walk down the aisle. A trailer for season three of Total Bellas showed Cena and his sweetheart Nikki Bella discussing the possibility of calling off their wedding. 
"I also look at this beautiful couple from the eyes of someone who is about to embark on their own journey down the aisle, and I feel inspired and fortified in the knowledge that the love between two people is not only real but it's also magical," he said. "And when it's true like theirs, it's the most extraordinary thing in the world."
After the couple said "I do," Cena surprised them with a romantic honeymoon to Italy.
Congratulations to the happy couple!