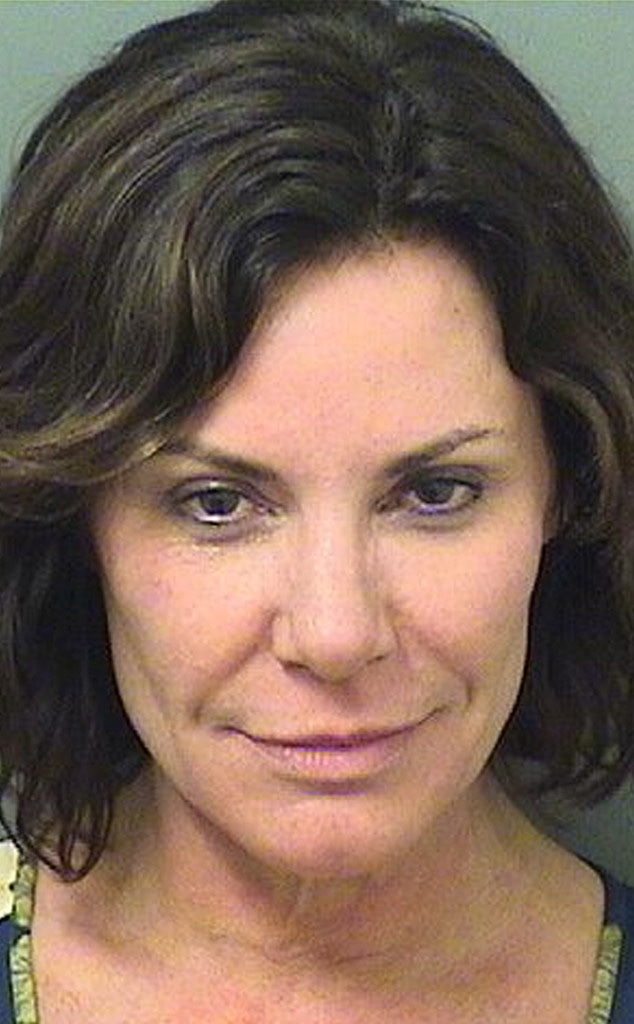 Palm Beach Detention Center
Almost two months after Luann De Lesseps was arrested for drunk and disorderly conduct in Palm Beach, a photo of the officer involved in the arrest has been revealed.
On December 24, E! News confirmed that the Real Housewives of New York City star was taken into custody for drunk and disorderly conduct around 1:25 a.m. We were told Luann was arrested on charges of battery on an officer, disorderly intoxication, resisting arrest with violence and crimes against a person.
According to a police report obtained by E! News in December, Luann allegedly snuck into a hotel room in Palm Beach with a man. After police arrived, she allegedly refused to leave the room and locked herself in the bathroom.
After opening the door, Luann allegedly shoved an officer, resisted arrest and later "slipped out of her handcuffs" while in a patrol car. The report said that when they arrived at the police department, she was placed in a holding cell, after which she allegedly "stated again that she was 'going to f--king kill all of you'" to the officers multiple times.
Now E! News has obtained court documents from the Florida State Attorney which shows evidence that will be used in the case against Luann following her arrest. In the documents, there's a photo of the officer involved in the arrest, which appears to show marks and injures on his head.
Days after her arrest, Luann checked into an alcohol treatment center. In early January, E! News learned that Luann had plead not guilty to all charges stemming from the arrest.
Just weeks ago, a source confirmed to E! News that she left the treatment center after a 21-day treatment and had resumed filming on Real Housewives.
"She sounds amazing. Very clear-headed," the insider told us at the end of January. "She's in a good space right now." 
A source also shared, "She is going to be sober. She's serious about it."