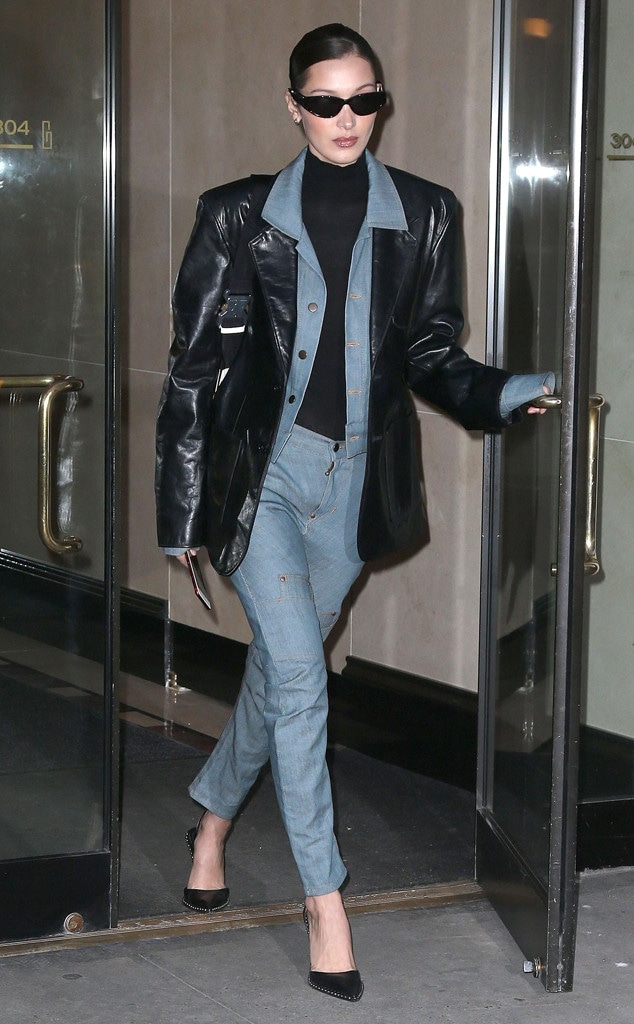 BACKGRID
Bella Hadid spotted an unwanted visitor and alerted the police. 
As Fashion Week was in full swing on Thursday in New York City, the supermodel called the police on a 37-year-old suspected stalker, E! News has learned. A New York police department spokesperson told E! News the man had been arrested Thursday night after a 21-year-old female victim arrived to her apartment and allegedly saw him standing in front of her building with the intent to annoy and harass her. 
According to the spokesperson, the suspect had been following the woman on social media and sending her unwanted messages and videos threatening her and her family and that she was in fear of her safety. 
The alleged stalker was charged with aggravated harassment and stalking. The New York police department further confirmed the suspect is in central booking. E! News has reached out to Hadid's rep for further comment. 
Meanwhile, Hadid didn't let her fear stop her from carrying on with her night as she later joined her sister Gigi Hadid, who opened and closed Jeremy Scott's fashion show Thursday night, at mutual friend Samuel Krost's birthday dinner.