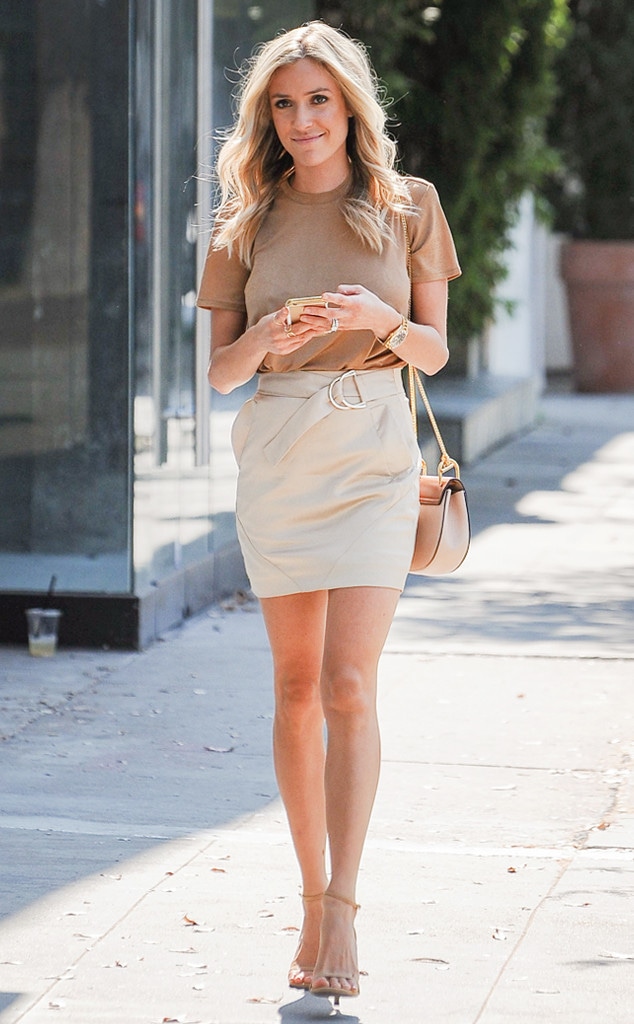 BG005/Bauer-Griffin/GC Images
Kristin Cavallari is not about the drama…when it comes to getting dressed.
The reality star's "effortless, minimal" style may come as a surprise when considering her all-too-honest and badass persona on Laguna Beach and The Hills. But, since she has always been an It Girl in the public eye, her wardrobe doesn't need prove that. There's no need for glamour, when your life is already everyone's life goals.
"I don't look glamorous in my day-to-day," she told E! News. "I can ensure you of that."
Glamorous, no. Stylish, yes.
As the owner of jewelry line Uncommon James and her namesake shoe brand, Kristin's success comes down to exceptional basics and styling.
Lucky for us, the cookbook author broke down how her effortless style has stayed in the spotlight for over 10 years. If you want to be noticed and put in minimal effort (every lazy fashionista's dream), this It Girl's styling tips are for you. And, they're coming just in time for New York Fashion Week.
BG005/Bauer-Griffin/GC Images
"I'm really petite," she shared. "What looks good on the runway doesn't necessarily look good on me. I've had to learn that over the years."
Proud of her petite stature, she shared what does look good on her: "I'm drawn to any form-fitting type of clothes, just because it's really easy to lose my shape. Shorter skirts or dresses on me are better. I can't wear a length that's even remotely close to my knee—even slightly low or above it."
"I really believe in great basics," she stated, pointing to her love of minimalism. "If I want to put a little effort into [my outfit], I'm going to go for my favorite pair of skinny jeans...I'm going to do a great pair of booties, probably some sort of simple tank top or T-shirt, depending on what's going on, and maybe just a great blazer or jacket."
BG005/Bauer-Griffin/GC Images
Kristin continued, "I'm drawn to neutrals. I don't have a lot of color in my wardrobe. Everything kind of goes together, which is nice."