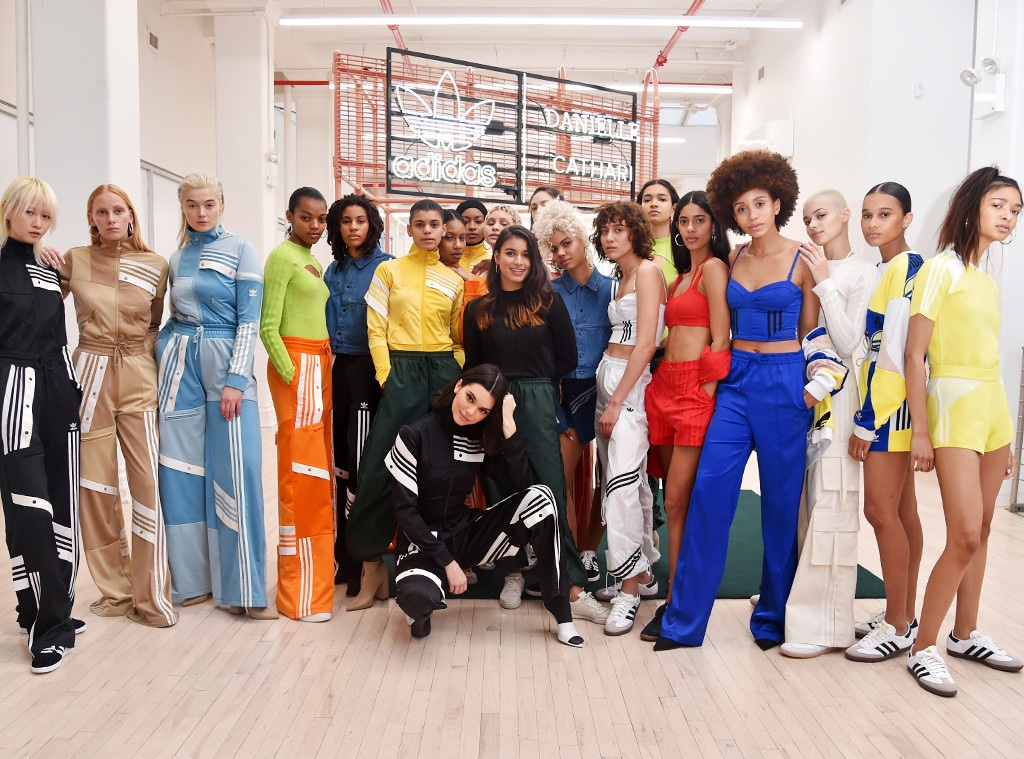 Stephen Lovekin/WWD/REX/Shutterstock
Count on athleisure to be inclusive.
Any doubters need to feast their eyes on the Adidas Originals presentation at New York Fashion Week, the collection—designed by 23-year-old Amsterdam Fashion Institute student Danielle Cathari—features everything cool, laid-back souls want to live in: deconstructed tracksuits, cropped bustiers with an athleisure twist, oversize denim with a matching mini-skirt and the brand's signature triple lines running in every direction.
There are enough bold colors to go Instagram crazy. However, the real appeal of this presentation (besides Adidas brand ambassador Kendall Jenner or how perfectly Hailey Baldwin's blunt lob complemented her striking red ensemble) is the apparent diversity among the models.
Seeing that this is only the beginning of fashion week, it'll be interesting to see if and how other brands and designers will embody diversity, inclusion and empowerment.
Stay tuned all week for more updates, celebrity looks and how-tos from NYFW!