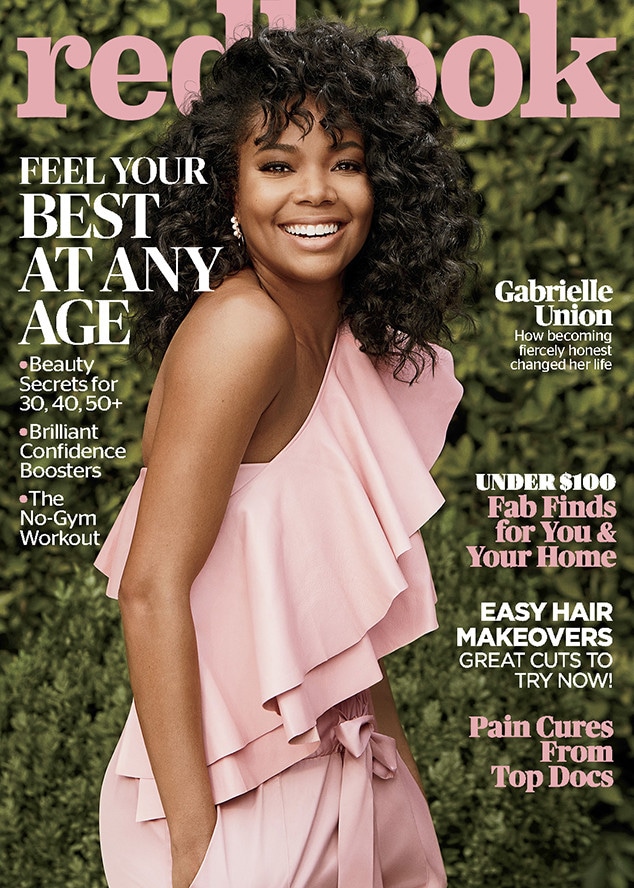 We Are the Rhoads
From her work in 10 Things I Hate About You, Bring It On and Bad Boys II, Gabrielle Union is used to playing fierce female leaders on screen. It's only natural that that attitude would translate into her real life—but the road to success hasn't always been easy.
In the March 2018 issue of Redbook magazine, Union sheds light on her fight to become the strong woman fans know her as today.
"I've struggled with feelings of worthlessness for a very long time, probably until about last year, even though I had a body of work and I'm pretty accomplished," Union admits.
With some positive life changes, she's been able to turn her attitude around. Her advice to those looking to do a little soul searching? First and foremost, eliminate gossip. 
Union says, "When someone starts gossiping, I'll be like, 'I can't.' It stops people cold... You have to do it with a wink and a nod, but it shuts people down... When you let that into your space, whether or not you're going to spread it or agree with it, your silence makes you complicit in negative energy, and that comes back."
Union, 45, also revealed that sharing her sexual abuse experience while promoting her We're Going to Need More Wine memoir triggered her PTSD. Despite having to relive the trauma, the celebrity says she feels "a responsibility to offer that sense of safety and support" to other survivors, and considers her life coach and therapist crucial members of her own safety net. 
In addition to creating a "happy list," Union says making a vision board has helped better capture and articulate her goals. 
She shares, "I've been able to look at my boards and say, 'Damn, I put in a lot of work and deserve it.' That's helped me to stop feeling suspicious of joy. To not sabotage something before I've had a chance to do it because I assume I'll be rejected." 
That vision board has certainly gone to great use. Just last year, the entrepreneur introduced "Flawless by Gabrielle Union," a hair care line for women with curly, wavy, or textured hair, and this month a second season of her clothing line with New York & Company will launch. 
Yes, Gabrielle is happily married to NBA star Dwyane Wade and is loving stepmom to his sons, but there's still a few things she'd like to make happen. "The only things that have not come to pass are a cosmetics line, Machu Picchu, and a baby... I'll put those things back on this year's board and see what happens," she adds. 
Check out the full interview with Gabrielle in the March issue of Redbook, out February 13.