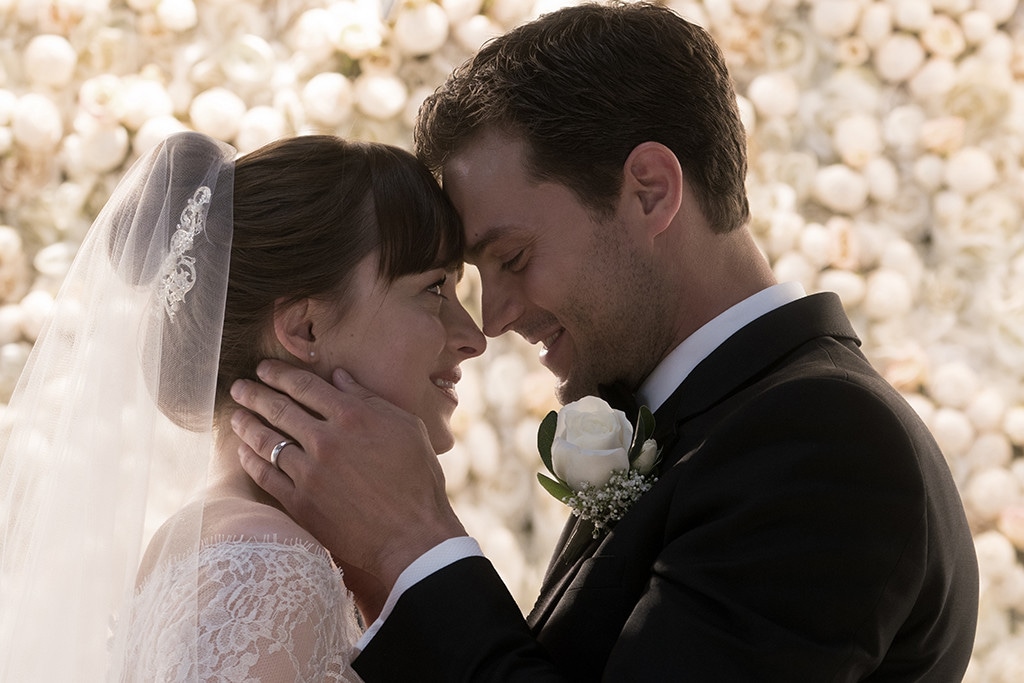 Photo Credit: Doane Gregory
Fifty Shades Freed hits theaters Feb. 9 and we can't wait to see how Anastasia Steele and Christian Grey's sexy story ends.
The film stars Dakota Johnson and Jamie Dornan and is the final one in the series. The first two films, Fifty Shades of Grey and Fifty Shades Darker, grossed nearly $950 million globally—leaving fans clearly craving more.
In the new movie, Anastasia and Christian tie the knot. But as the couple enters newlywed bliss, certain problems arise, including the return of Jack Hyde.
We've already seen a few sneak peeks of the film from the trailers, and they're full of all of the steamy scenes you'd expect. Still can't wait until tomorrow to get your Fifty Shades fix? Check out this gallery and get in the mood for Fifty Shades Freed.
Watch Daily Pop weekdays at 12:30 p.m., only on E!