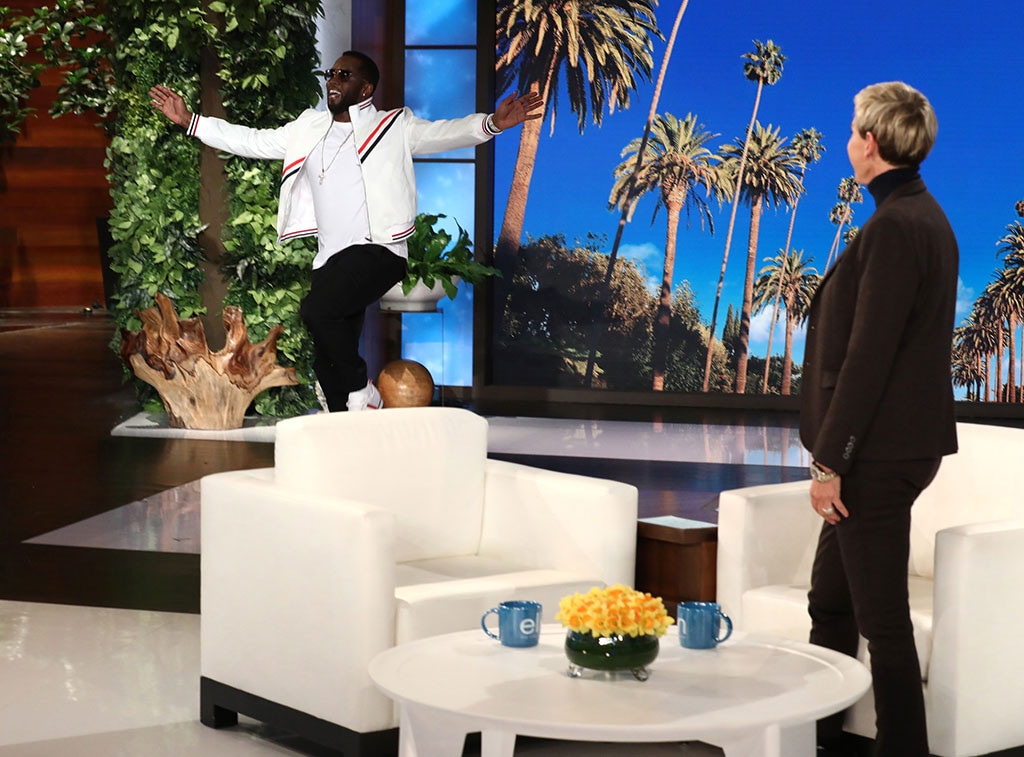 Michael Rozman/Warner Bros.
Sean "Diddy" Combs may go by "Love" these days, but his Instagram account hasn't been showing some people any. 
Earlier in the year, fans started noticing that some of the rapper's photos on his Instagram account had been cropped to kick some fellow stars out of the images. Take this snap of Jay-Z, Kendrick Lamar and Nas, for example. The original also featured French Montana, but when it appeared on Combs' social media account, Montana had been literally left out of the picture. 
Finally, the mogul cleared up all the mystery. 
"I take a lot of pictures with a lot of different celebrities because we're all family and stuff," he explained to Ellen DeGeneres on Thursday. "Sometimes my photography editor—he doesn't let me know when he's taking people out of the pictures."
"I just found out about this," he admitted. While he may be late to the trend, it already has a name: the #DiddyCrop. Meanwhile, the #DiddyShop is for when photoshopping takes place. 
Meanwhile, "Love"wanted to clear up a few things up. 
"There were people that were taken away that didn't deserve to be taken away. I had nothing to do with it," he said. "My friends haven't been talking to me for like two weeks."
There was no shortage of interesting stories from the mogul on Thursday, especially when DeGeneres got Diddy into the hot seat for a round of "Burning Questions." Naturally, the topic of weirdest sex location came up. 
After some hesitation, the rapper did reveal one interesting spot: Nobu...as in the restaurant.
"I took over one of the bathrooms," Diddy recalled. "I mean these things happen."
If you're looking for more entertainment from the star, check out his impromptu rendition of "And I Am Telling You" in the video above.