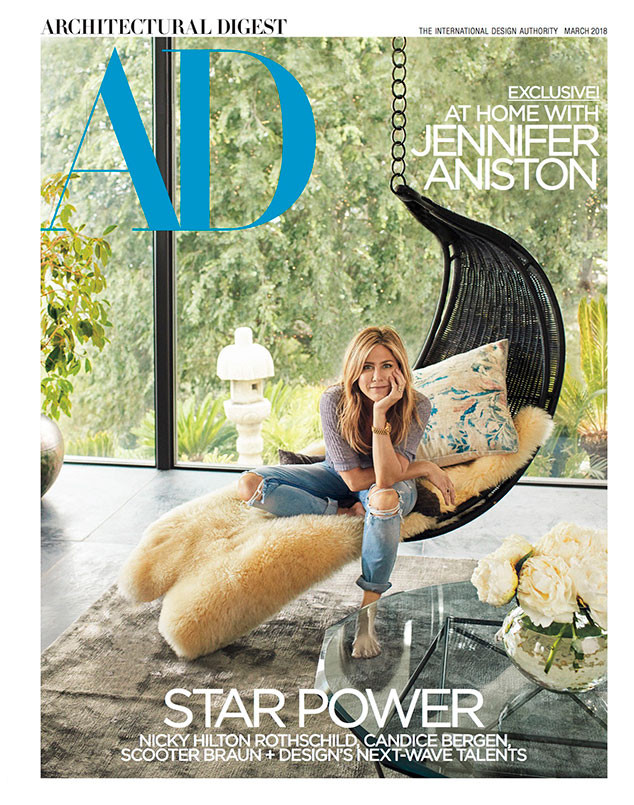 François Dischinger
Jennifer Aniston knows how to turn a house into a home.
"I look around at my husband and my dogs and our home, and there's nowhere else I want to be," she told Architectural Digest. That home she's referring to is the mansion she shares with her husband Justin Theroux in the Bel Air area of Los Angeles. However, her cozy abode didn't start out that way.
As the actress described to the magazine, "Aesthetically, it was the furthest thing from what I wanted, but I immediately had the sense that it could work. It's hard to describe, but I felt a connection."
So, she enlisted the help of an interior designer and together they worked to strike a balance between modern and earthy for a warm center. Much like her style aesthetic, "Sexy is important, but comfort is essential," she noted.