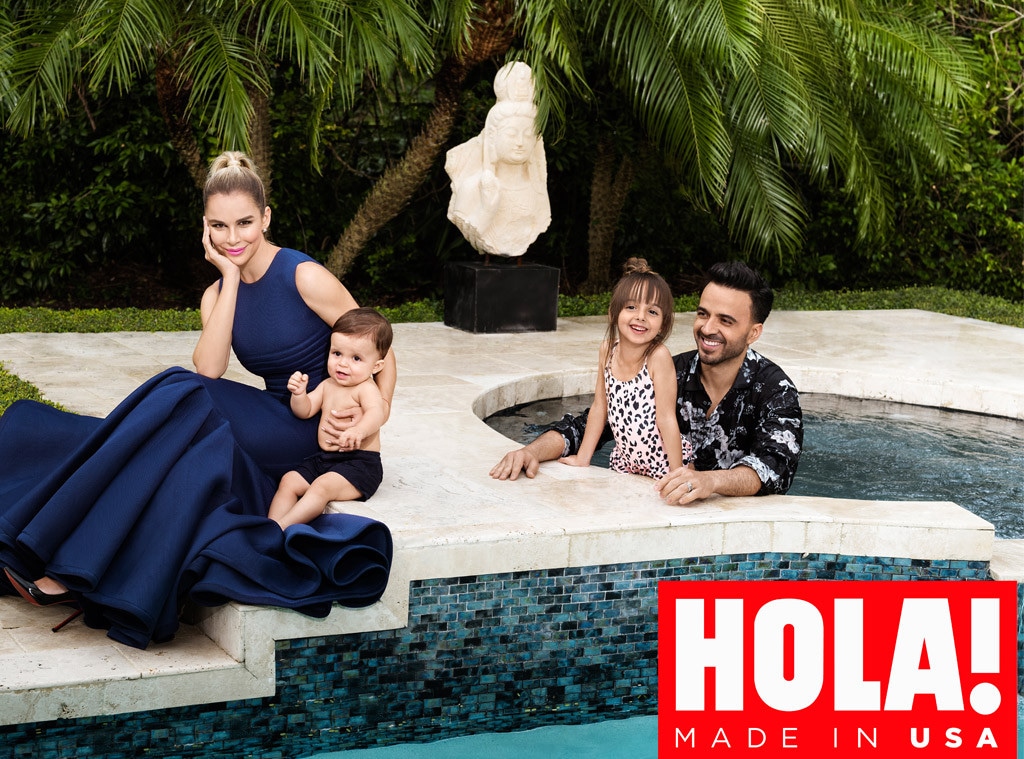 Omar Cruz, HOLA! USA
Luis Fonsi might have broken world records with his song "Despacito," but when he's with his family, he's just dad to Mikaela and Rocco, and Águeda López's husband. 
The star recently opened up about his private life and brought Hola! USA in his Miami home.  
"Here, in my home, we try not to talk about work; I am not the singer, and we don't talk about 'Despacito.'I am a dad, a husband and I try to enjoy the small and simple things in life," Fonsi tells the magazine for the March issue.
The couple had Mikaela in December 2011 and tied the knot three years later on September 10, 2014. 
"We agreed that despite the positive craziness that is my profession, we wanted to have a very close, very normal family. One is a performer, a rock star onstage, but here at home, we are a super normal family. We barbecue on the weekends. We try to live as close and normal as it is possible and give that to our children." 
Despite making history with "Despacito" and all of his career highs, thankfully they aren't on the board when it comes to how Fonsi measures his success. 
"For me, my family is my priority over anything that I do in life. My family is my biggest success, my best prize, and my biggest number-one hit." 
You can find all of this and more in March's issue of HOLA! USA, available after February 16.