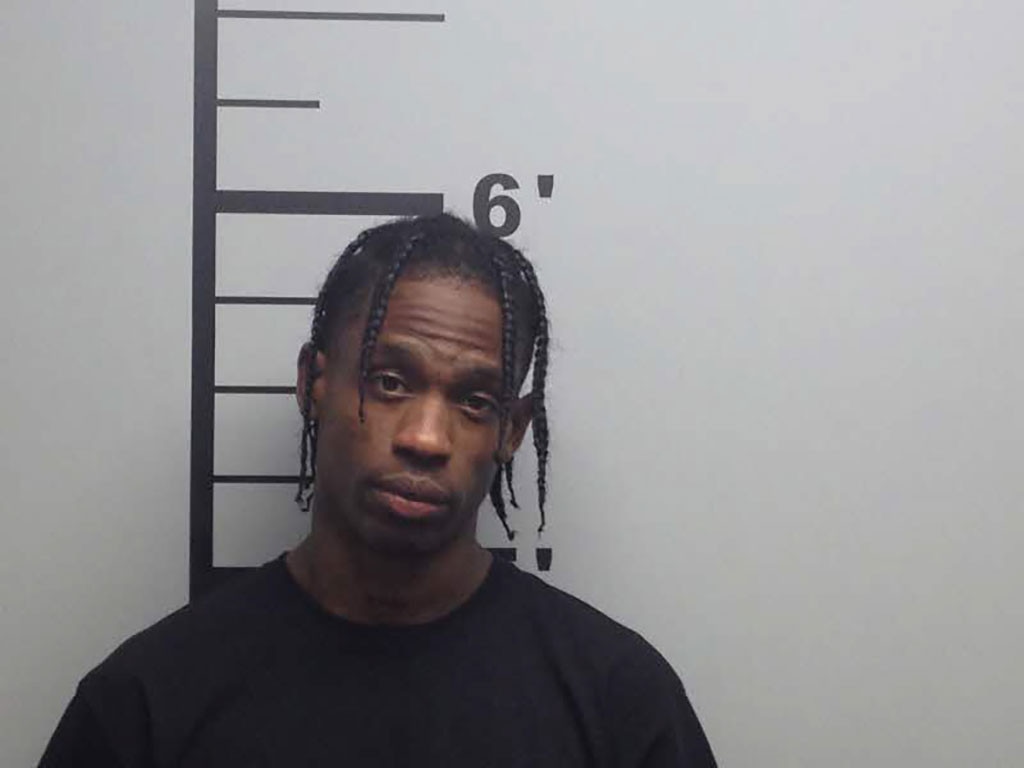 Courtesy of Rogers Police Dept.
E! News can confirm Travis Scott pleaded guilty to disorderly conduct stemming from an incident at a concert in Arkansas last May.
Jon Nelson, Scott's attorney from Norwood and Norwood Law Firm, confirms to E! News that the rapper (real name Jacques Webster) accepted a plea deal with prosecutors on Jan. 12, 2018.
As a part of the agreement, prosecutors dismissed two of Scott's serious charges, including inciting a riot and endangering the welfare of a minor, which are both misdemeanor charges. In return, Scott agreed to plead guilty to disorderly conduct. 
Kylie Jenner's boyfriend was ordered to pay $640 in court-associated costs. He also paid $6,825.31 to two people who claimed they were injured at the concert.
"He didn't feel that he was responsible for the injuries, but he felt bad and wanted to do the right thing," Nelson told us. "We thought the police way over-charged him. In the end, we feel that the prosecutors did the right thing."
Scott was originally arrested on May 3, 2017, in Rogers, Ark., after authorities said he encouraged people to rush the stage during his concert and bypass the security protocols that ensure concert-goer safety.
After the concert, the rapper was immediately transported to the Benton County Sheriff's Office, where he was charged with inciting a riot, disorderly conduct and endangering the welfare of a minor. He was released later that night without bail.
Now that this is behind him, Scott can continue focusing on being a good father to his newborn baby girl, Stormi, who he welcomed with Kylie Jenner last week.
"Travis is in love. He says his baby girl is a blessing, and he is so grateful she is healthy," a source shared with E! News. "Travis is on baby duty and helping Kylie."
As for his tour schedule, another source revealed, "Kylie and the baby will not be traveling with Travis anytime soon. The baby is way too young. He is going to shift around a few shows and appearances to be with his family. He wants his schedule to be lighter than usual the next few months so he can have quality time with his family."
The source added, "His family is number one now."