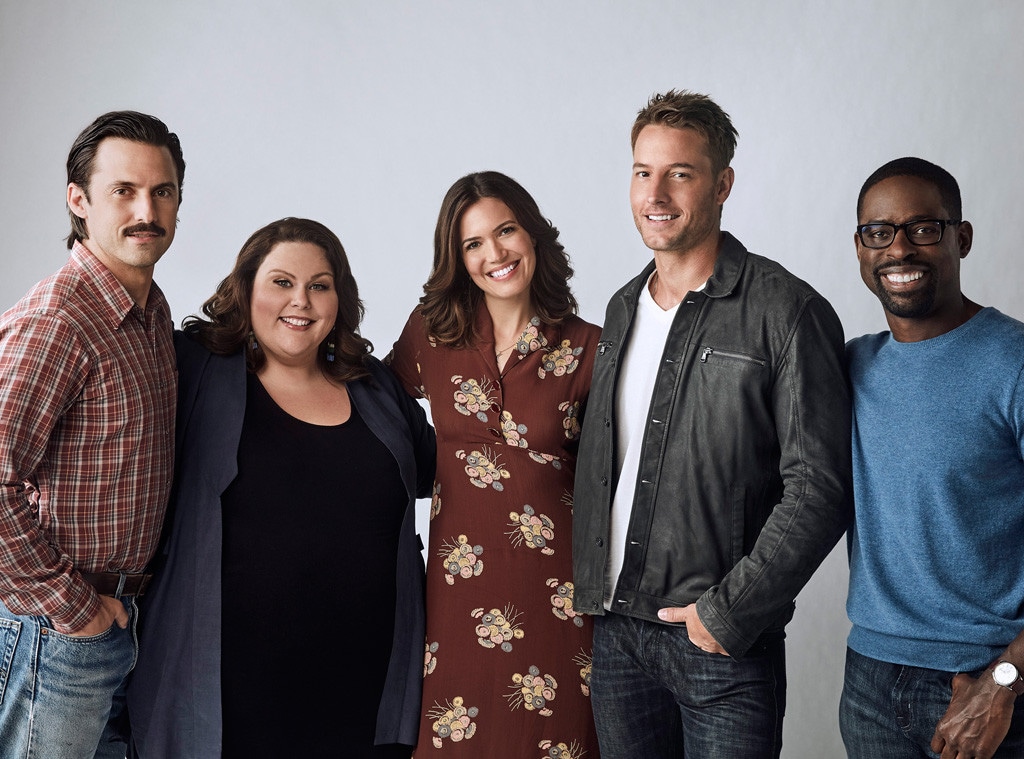 NBC
We've seen the past, present and now the future, but is there another timeline coming to This Is Us? Milo Ventimiglia seems to be indicating that, yes, there is another timeline coming—an alternate one.
While discussing This Is Us' "The Car" episode that featured the Pearson family dealing with Jack's funeral, as well as flashback to happier times, Ventimiglia hinted at things possibly to come.
"I think there's an opportunity to even dream a little further forward, you know the moments possibly that we didn't get that we could have gotten had this man lived on a little longer than his 50-some odd years," Ventimiglia said.
While reading sad tweets for Elle, Ventimiglia also hinted at this prospect. Twitter user @marthasorren tweeted, "Where's my alternative timeline episode of #ThisIsUs where Jack never dies and we get to see him be an adorable grandpa?" To that, Ventimiglia just said, "Hmm," and raised his eyebrows.
This Is Us introduced the future timeline in "Super Bowl Sunday," the episode that also featured Jack's death. In the flashforward, Randall (Sterling K. Brown) was an old man visiting his daughter Tess at her job as a social worker.
Creator Dan Fogelman said that will not be a one-time occurrence.
"Part of the promise of this show is the ability of our own stories to comment upon themselves, depending on what time periods you're looking at," Fogelman told EW. "I think in the future — literally, in the future — we could potentially change up our pattern a little bit. Right now we tend to go, 'Here's how the past is commenting on the present.' But what happens when our present becomes the past, to the near future? What if we could hop into the stories of these characters 10 years later and figure out how they got from A to B, the same way we have with the past? So, it was always part of my initial pitch of this as a series. The future timeline that was just revealed carries the painting forward. That was always part of the plan from day one, that we would do both of those things in the same episode around this point."
But that doesn't mean there will be more glimpses of the future this season.
"We didn't do it as a one-off. After Tuesday we only have three episodes left this season, and we still have a lot to resolve here first, but it's safe to say the future can play a big part in seasons to come," Fogelman told Deadline.
This Is Us airs Tuesdays, 9 p.m. on NBC.
(E! and NBC are both part of the NBCUniversal family.)