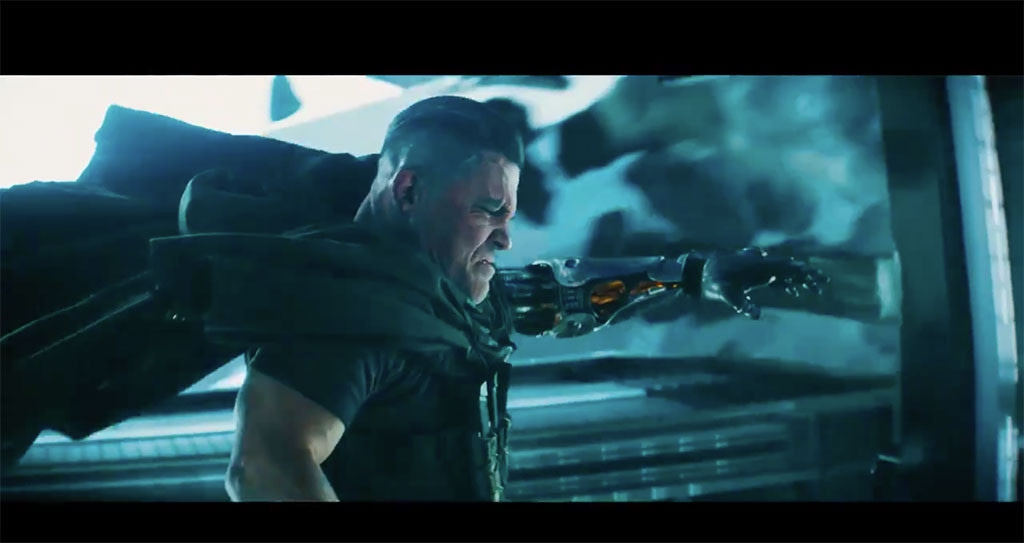 YouTube
"What's the worst pain you've ever felt?"
With one ominous question, Deadpool 2's Cable makes his grand debut in the latest trailer for the upcoming Marvel sequel. With Josh Brolin behind the cybernetic mutant soldier veneer, the newest character in  the superhero universe is entirely menacing as he faces off against Ryan Reynolds' sarcastic Deadpool. 
As to be expected, the new trailer has its quirks as Deadpool pauses footage of Cable to play with miniature action figures while he waits for his metal arm to be complete in effects, simultaneously poking fun at Justice League for digitally removing Henry Cavill's mustache. 
While it's only a two minute clip, there's no limit to breaking the fourth wall as Deadpool also makes fun of the movie's script. "Your time's up, you dumb f--k," Cable insults Deadpool. 
As he retorts, "Well, that's just lazy writing."
In addition to Reynolds in the titular role and Brolin as Cable, Morena Baccarin returns as Vanessa, TJ Miller as Weasel and Brianna Hildebrand as Negasonic Teenage Warhead in the David Leitch-directed film. 
Deadpool 2 hits theaters May 18.