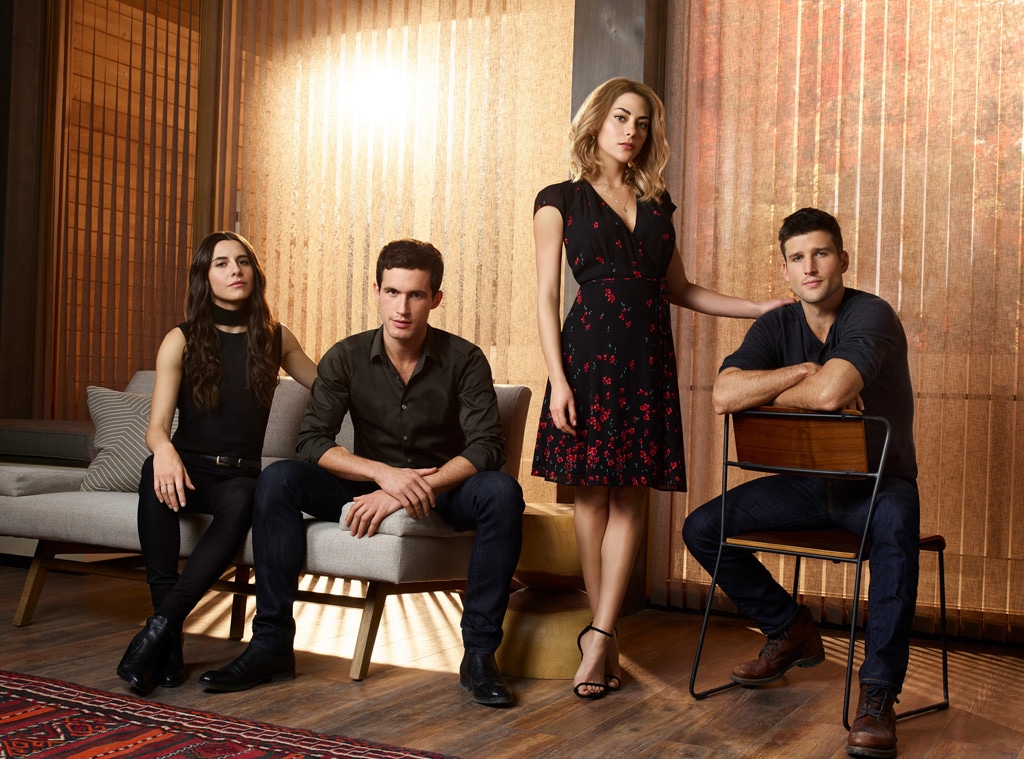 Bravo
Bumblers, assemble! The season two trailer for Bravo's Imposters is here and the conned Bumblers—played by Rob Heaps, Parker Young and Marianne Rendón are on the move after catching up to persona-shifting con artist Maddie, played by Inbar Lavi, last season. But this new world for the Bumblers isn't puppies and rainbows, they trio may find themselves in over their heads—and Uma Thurman is back to make things even more complicated.
Season two finds Maddie determined to reclaim her life after she and the Bumblers escape Max (Brian Benben) and FBI Agent Patrick (Stephen Bishop). Meanwhile, the Bumblers—Ezra, Richard and Jules—begin to master the art of the con just in time for an unexpected adventure. Things get even more complicated when Thurman returns as lethal fixer Lenny Cohen. Executive producer Paul Adelstein will appear in a multi-episode arc as Shelly Cohen, a mysterious fixer—and Lenny's former husband.
"Swift, brutal violence can be effective," Thurman's character says to Jules in the action-packed trailer below.
Can Maddie truly escape the con life after getting her former marks involved in the seedy world? Will Thurman appear in the Marilyn Monroe scene as a callback to her time on Smash? These answers are coming in April.
Need to catch up before the season two premiere on Thursday, April 5 at 10 p.m. on Bravo? You're in luck: Imposters season one is airing in an all-day marathon on Monday, Feb. 19 starting at 8 a.m. ET.
Imposters season two premieres Thursday, April 5 at 10 p.m. on Bravo
(E! and Bravo are both part of the NBCUniversal family.)