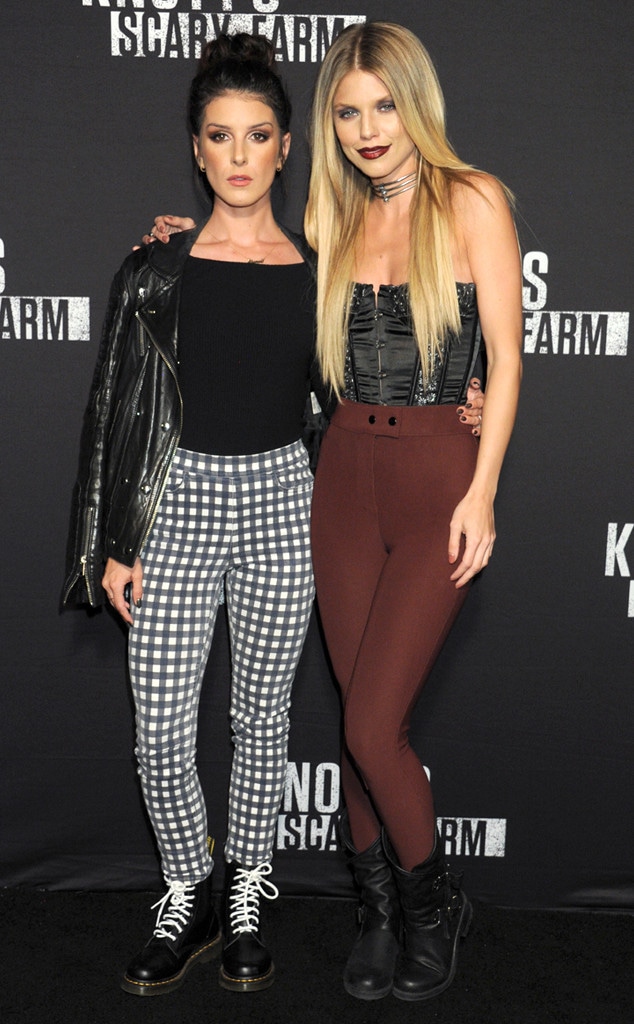 Gregg DeGuire/WireImage
What would the 90210 franchise be without its many, many feuds? 
Apparently not even the mid-2000s reboot was immune from its fair share of on-set tension, as AnnaLynne McCord revealed during Tuesday's appearance on The Wendy Williams Show.
McCord's Naomi Clark was the queen bee to co-star Shenae Grimes' portrayal of Annie Wilson, West Beverly Hills High School's seemingly naive new girl. The actresses starred in all five seasons of the drama series together, but it wasn't until 90210 came to an end in 2013 that Grimes reached out to McCord with a plea to squash the beef. 
As AnnaLynne recalled it, "Shenae and I, who played Annie, we were at each other's throats for five years and the day before we wrapped, Shenae calls me and was like, Hey… I can't believe it's over.' I'm like, 'Bitch?!'" 
McCord, 30, took the fall for her and Grimes' issues, explaining to Wendy Williams, "I just was removed from everything. I had social anxiety and I didn't know it so it makes you seem like a real, little piece of work." 
Luckily, all's well that ends well for AnnaLynne and Shenae. "We hash it out the day before we wrap," she added, "all five years, and I end up at her wedding in England and now were friends. We have dinner dates. It's awesome, I love her." 
The actress (whose new film First We Take Brooklyn is out Friday) declined to spill any details on her status with other 90210 castmates, but most all have continued working in Hollywood in the years since. Grimes stars on Canadian crime drama The Detail, Tristan Wilds famously made a cameo in Adele's "Hello" music video, and Matt Lanter acted in Pitch Perfect 3 and on Timeless. 
For more from AnnaLynne and Wendy's sit-down conversation, check out the video above!