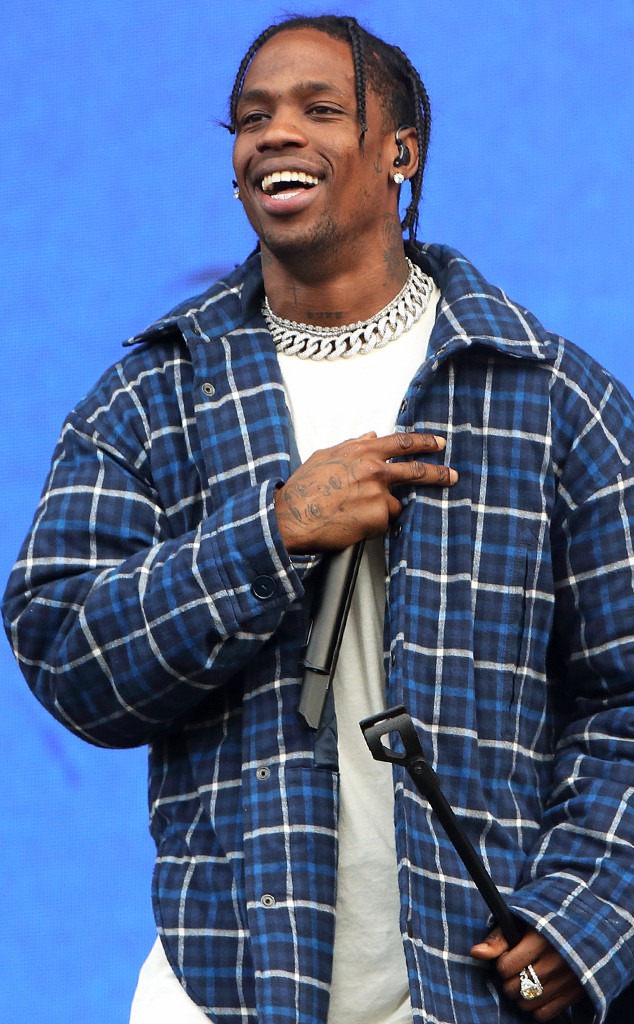 Burak Cingi/Redferns
Welcome to the joys of parenthood, Travis Scott.
While the 25-year-old may be used to performing in front of sold-out crowds at clubs and arenas across the country, this rapper is now dedicating time to one special person: His newborn baby girl with Kylie Jenner.
"Travis is in love. He says his baby girl is a blessing and he is so grateful she is healthy," a source shared with E! News. "Travis is on baby duty and helping Kylie."
We've also been told Travis will be spending the next few weeks with his family as he experiences all of the tasks—and joys—that come with fatherhood.
Throughout Kylie's pregnancy, Travis joined his girlfriend in never confirming any news. In fact, his first social media post about anything babies related came February 4 when announcing the birth of his daughter.
"2.1.18 4 ever," the tweet read. "New rager in town!!!"
But since the arrival of baby Stormi, fans have been able to get a sense into how Travis prepared for the special arrival.
In Kylie's 11-minute video message for her daughter, the Keeping Up With the Kardashians star documented quality time with her beau. She also revealed footage from the delivery room where Travis was present.
"She loved that Travis and her family were with her every step of the way," a source previously shared with E! News. "Travis's family is also very involved and thrilled for Kylie and Travis."
Another insider added, "He was very much there for her throughout the entire delivery and stayed overnight with her in the hospital while she was recovering. Seeing him be a dad to their baby made Kylie feel very safe and happy. She loves her little family that she has created."
As the family-of-three adjusts to their new reality, both parents in particular plan on continuing their business ventures.
And when Travis eventually hits the road for a music festival or tour stop, Kylie and baby Stormi may be staying home.
"Kylie and the baby will not be traveling with Travis anytime soon. The baby is way too young," our source shared. "He is going to shift around a few shows and appearances to be with his family. He wants his schedule to be lighter than usual the next few months so he can have quality time with his family. His family is number one now."