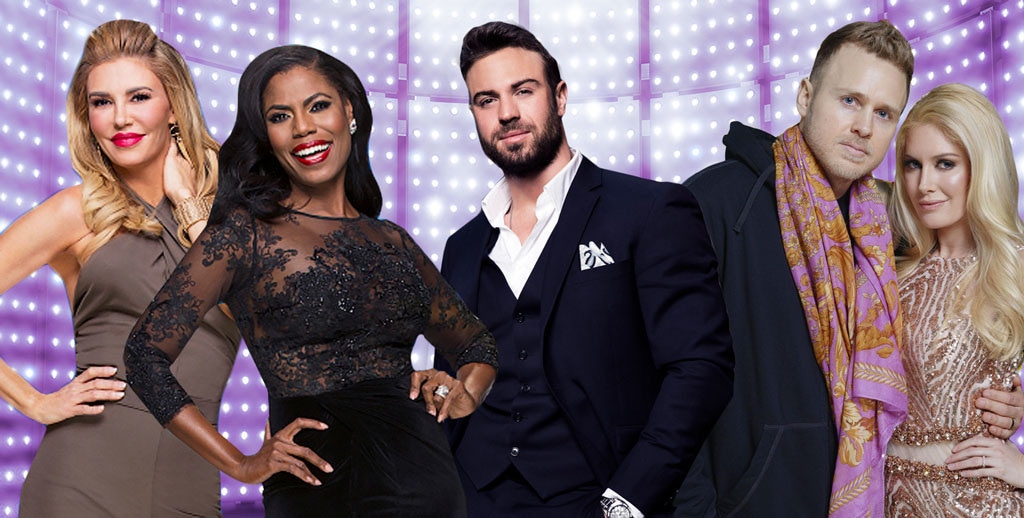 CBS; NBC; E! Illustration
Some turn to reality TV to revitalize a sagging career. Others to finally get their big break. And then there are those who cling to the medium, turning appearances on show after show after show into a full-time job.
With tonight's premiere of the first U.S. edition of Celebrity Big Brother on CBS bringing a pair of full-time reality stars back to our TV screens for even more exposure, we thought the time was right to take a look at the stars who've managed to make a living solely out of reality TV. With no side gigs or part-time hustles that we know of, these are the reality TV repeat offenders who've proven that, for some, the only work you need is simply being yourself in front of a camera.
Whose career impresses you the most? Sound off in the comments below!
Celebrity Big Brother premieres on Wednesday, Feb. 7 at 8 p.m. on CBS.
(E!, Bravo and NBC are all part of the NBCUniversal family.)