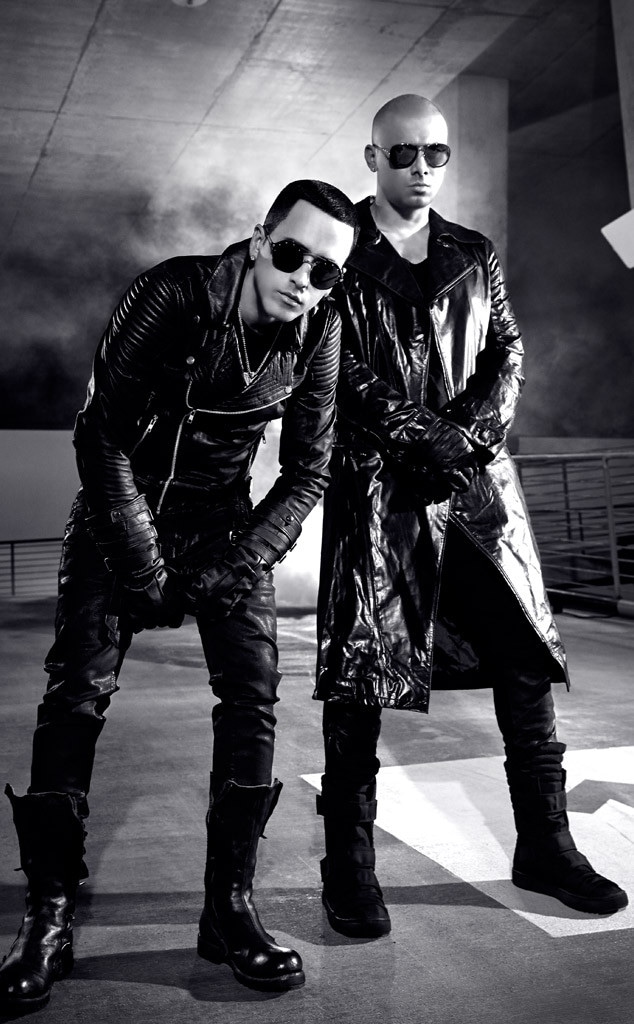 Wisin & Yandel
Wisin and Yandel are back, and this time the former dynamic duo is heading on a world tour, plus expect some new music that's on its way. 
The artists have been teasing the news for months and created a lot of speculation on social media. As it turns out, it's exactly what fans hoped it would be. This tour will bring their first concert since 2013, and the kickoff concert will be on March 31st at the Altos de Chavón Amphitheatre in the Dominican Republic. 
They will release their new music in the coming weeks, just in time for their tour. 
During their 14-year career, Wisin & Yandel won a Grammy in 2009 for Best Latin Urban Album, along with two Latin Grammys. The artists announced in 2013 that they were going put the breaks on their duet. 
Wisin and Yandel recently united for their two songs, "Como Antes" by Yandel featuring Wisin and "Todo Comienza en la Disco" by Wisin featuring Yandel and Daddy Yankee. 
We can't wait!