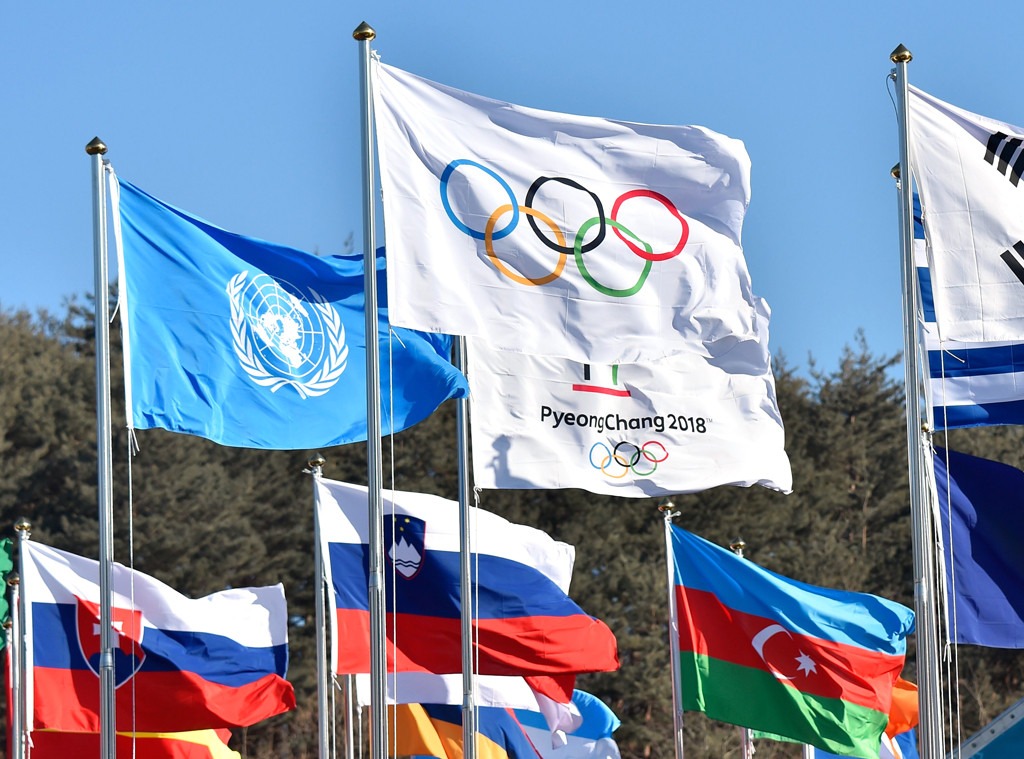 LOIC VENANCE/AFP/Getty Images
It's a rough start to the 2018 Winter Olympics...
More than 1,200 security workers have been called off duty after the spread of the Norovirus, known as the "winter vomiting bug," has hit Pyeongchang, South Korea, according to USA Today. Instead, 900 military personnel have been called in to the South Korean city to work.
The executive director of the IOC, Christophe Dubi announced on Tuesday that the Games' organizing committee called in 900 military personnel after 32 cases of Norovirus had been confirmed. Dubi also said that the affected people, 21 private security staff members from the Horeb Youth Center and 11 people from other locations, had been treated and were now being quarantined.
The outlet reports that organizers called off the 1,200 employees to "prevent the spread" of the virus, as it is highly contagious. On Sunday, workers reported that they were experiencing headaches, stomach pain and diarrhea. The Gangwon Province Health and Environment Research Center found that 41 workers, who were responsible for checking credentials and screening baggage, had symptoms that could be related to the virus.
CNN reports that the Olympics Organizing Committee has said that "all the civilian guards were in a stable condition" after being taken the hospital and are now staying in the same location together while battling the virus. Additionally, clean-up efforts have been made and "all Olympic accommodation and buses were being disinfected."
According to The Express, South Korea Olympic Games chief Lee Hee-beom said that despite the virus (and the bitter cold—it's currently 2 degrees in PyeongChang), the Olympics' Opening Ceremony is still on schedule for Friday.
He said: "We are fully operational with many of our athletes and officials here and settling into their life in the villages and training is underway at all venues.
"As a president of POCOG (organizing committee), I would like to apologize for this. Our disease control center and other related government agencies here are now discussing countermeasures and will come up with proper measures and will be announced soon."
LOIC VENANCE/AFP/Getty Images
According to the Centers for Disease Control and Prevention, "Norovirus is a very contagious virus that can infect anyone. You can get it from an infected person, contaminated food or water, or by touching contaminated surfaces. The virus causes your stomach or intestines or both to get inflamed. This leads you to have stomach pain, nausea, and diarrhea and to throw up. These symptoms can be serious for some people, especially young children and older adults…"
Let's hope that the virus doesn't continue to spread!