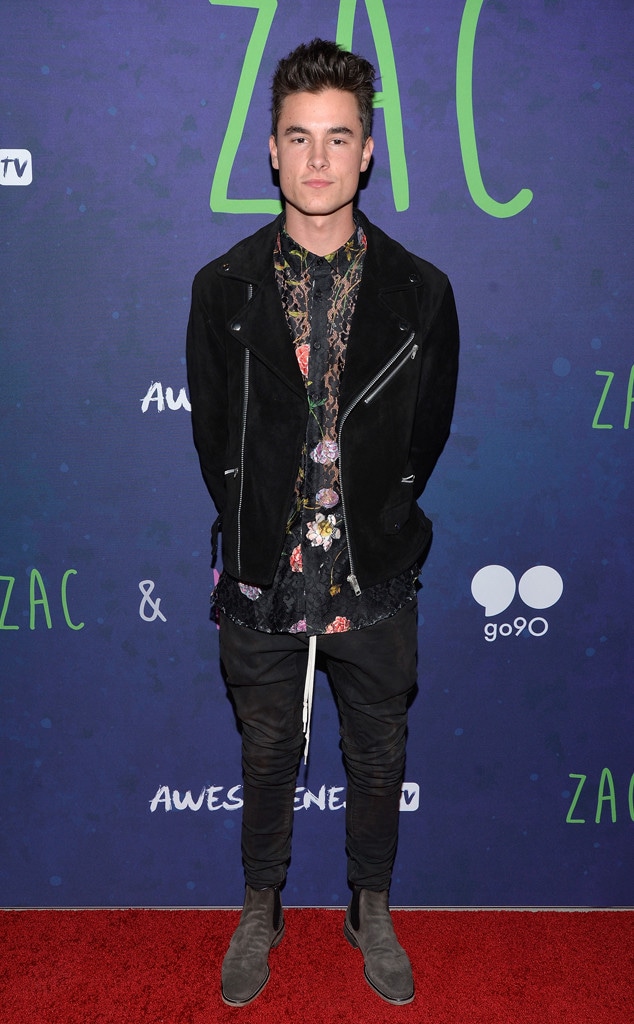 Michael Tullberg/Getty Images
Kian Lawley was fired from the Twentieth Century Fox film The Hate U Give after a video resurfaced showing the YouTube star making racist comments.
The studio has announced its plans to recast his role as Chris and reshoot his scenes.
"Due to the controversy surrounding his past comments and behavior, Kian Lawley will no longer appear in The Hate U Give," a Twentieth Century Fox film rep told The Hollywood Reporter. "The studio plans to recast the role of Chris and reshoot scenes as needed."
In the resurfaced video, Lawley can be heard saying racial slurs and making racist comments. The 22-year-old actor suggested he's learned from his mistakes in a Feb. 4 tweet.
"If u don't learn from ur mistakes, u can never grow as a person," he wrote. "I've learned a lot & I am grateful to have the power to change. I never want to be who I was yesterday. We're in a constant battle to become a better version of ourselves, use ur voice as ur weapon.'
He then apologized for his comments in a series of tweets on Feb. 6. 
"First of all, I am deeply sorry to those that were effected by my choice of language," he wrote. "I understand that I am in the public eye & have many supporters, but none of my actions that took place should be supported. Words have power and can do a lot damage. I own mine and I am sorry."
He also added, "I respect Fox's decision to recast this role for The Hate U Give as it is an important story, and it would not be appropriate for me to be involved considering the actions of my past. I understand the impact and I have grown a lot and learned since then."
He then concluded, "With that being said, I am fully aware of the mistakes I have made and strive every day to become a better me than I was yesterday. We all have a voice, whether it's big or small, we need to use it to spread love & light. From now on, I plan to use my voice for positive change."
On Jan. 24, Lawley retweeted a video made by fellow YouTube star Logan Paul. Paul also recently experienced backlash after he posted a video showing the body of a suicide victim while in a forest in Japan.
The Hate U Give is based on the novel by Angie Thomas.