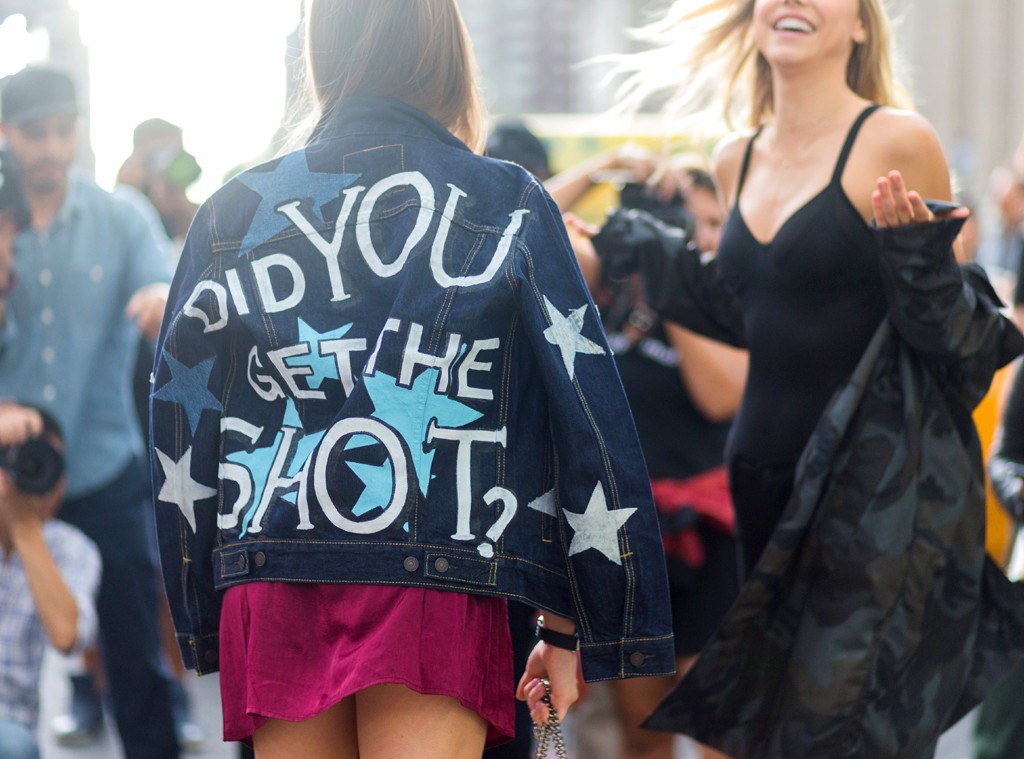 Christian Vierig/Getty Images
If there's one thing for sure: Spencer Pratt knows how to get attention.
Now that New York Fashion Week is almost underway, the new papa is sharing a few tactics for influencers craving the non-stop flashes of street-style photographers.
"If I was a rich, famous person, I'd probably go to all the shows. It would be great content for SnapChat," The Hills star told E! News. "I'm more entertained by street style and the photo ops that come with it. [Influencers] do these amazing setups—like back in my vintage days, I would call them paparazzi setups—they are doing them themselves and posting them. Before that was being a fame whore; now it's being a curated, Instagram person. I love the work that goes into these—from the background walls to the all details."
Luckily, you don't really have to be rich or famous to attract attention at fashion week. In fact, there's no better place to make a style statement, to be as loud and extra as you want. To get noticed—beyond your own social media accounts—the OG of reality TV has some old-school tricks up his swagged-out Stella McCartney sleeves.
"I like colors because I'm always thinking about paparazzi setups," Spencer explained. "If there are paparazzi, you need color because the magazines and tabloids always want color—they want their pages to pop."
Suggested colorful piece: "I love a pink beanie."
Learn from the best in the business. "Bella Hadid is elite level content. I'm always like, 'This girl is fire.' The Hadids are my gang—obviously Gigi and Yolanda, too." shared Spencer, who is inspired and impressed by the way the models deliver fresh social media content on the regular. "Pratt Daddy" also follows Miranda Kerr, for her polished style, and Kim Kardashian-West.
"I enjoy Kim's style because I feel like I never know if she wants to wear that style or Kanye is like, 'You have to wear this.' My imagination runs wild. No matter what Kim is wearing, I feel like there's more to it."
"I only know about designers, thanks to trap music—that and Bella. I only listen to trap music, and it's the only thing trap rappers talk about," The Hills star explained. The more decked out in designers and obvious brands, the more attention you're likely to get, according to Spencer's reasoning. His wardrobe essentials include a Stella McCartney hummingbird shirt, Gucci backpack and SnapChat Ghost backpack, which "gets more compliments than anything I've ever owned," he added.
Certain trends, however popular, add credibility. And there's no accessory trendier right now than the Gucci belt. "I'm personally an Hermès belt type of fashionista. I'm fine with the Gucci belt, because Gucci is popping right now—shout out, [creative director Alessandro] Michele!—who has just reinvigorated the brand. I love what he's doing. I'm down with the Gucci belts."
"I have been [wearing] fanny packs for at least 15 years," he touted. "They will never go out of style in my opinion, especially now that designers are doing fanny packs. I even like the $9 neon ones you're going to get a liquor store." Again, color will get you noticed.
The lesson in a nutshell? Be bold.
Stay tuned all week for more updates, celebrity looks and how-tos from NYFW!