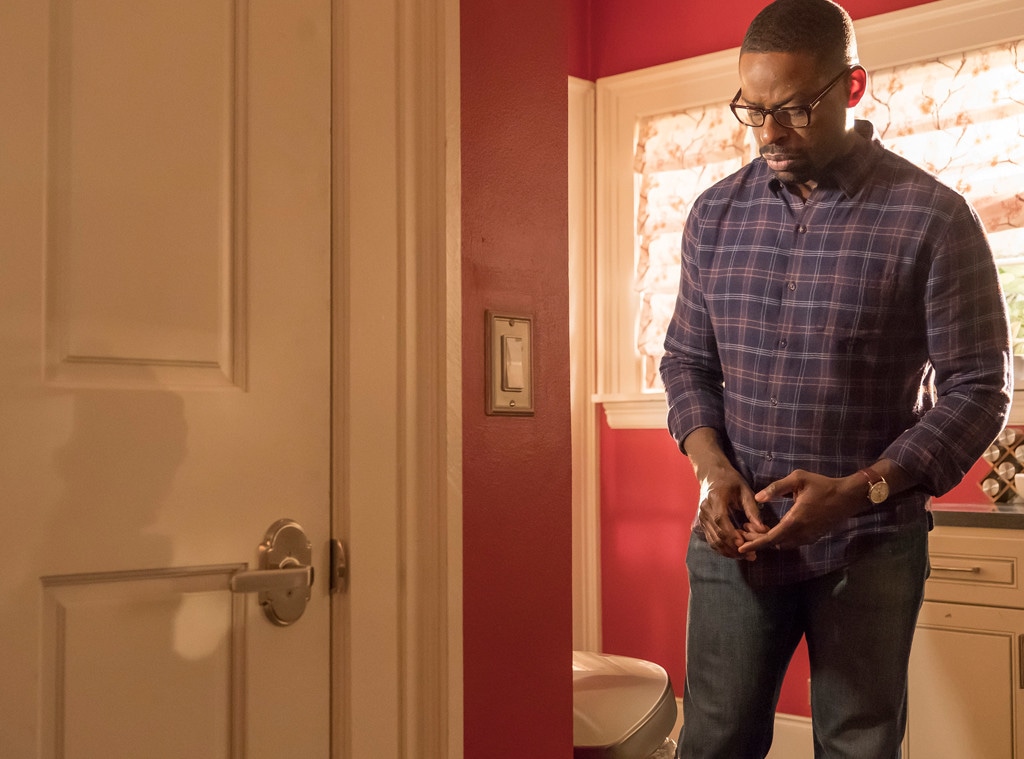 NBC
While viewers were learning just how Jack Pearson (Milo Ventimiglia) died during This Is Us' big post-Super Bowl episode, the show slipped in something major: another timeline. No, it's not an alternate reality, This Is Us actually showed a grown up Tess (Iantha Richardson) and an old Randall (Sterling K. Brown).
"One of our big new turns started at the end of last night's episode. We show a new timeline, in the future, which is extremely exciting for a show that plays in time and has till-now played in the past/present," creator Dan Fogelman told Deadline. "But there is other stuff coming, too…there is a plan for the show, there always has been, we aren't just shooting from the hip."
The future scene featured an adult Tess as a social worker, placing a young boy with foster parents when Randall showed up at her office to a lunch tradition he promised young Tess (Eris Baker) during the present timeline.
Fogelman said the future glimpse was not just a glimpse for the sake of a twist.
"We didn't do it as a one-off. After Tuesday we only have three episodes left this season, and we still have a lot to resolve here first, but it's safe to say the future can play a big part in seasons to come," Fogelman said.
This Is Us has already been renewed for a third season on NBC. The Tuesday, Feb. 6 episode of the Emmy-winning drama is titled "The Car" and will explore "the history of the Pearsons as told through the life of the family car," according to NBC, and feature Jack's funeral.
Are you excited to see more of the Big Three in the future?
This Is Us airs Tuesdays, 9 p.m. on NBC.
(E! and NBC are both part of the NBCUniversal family.)