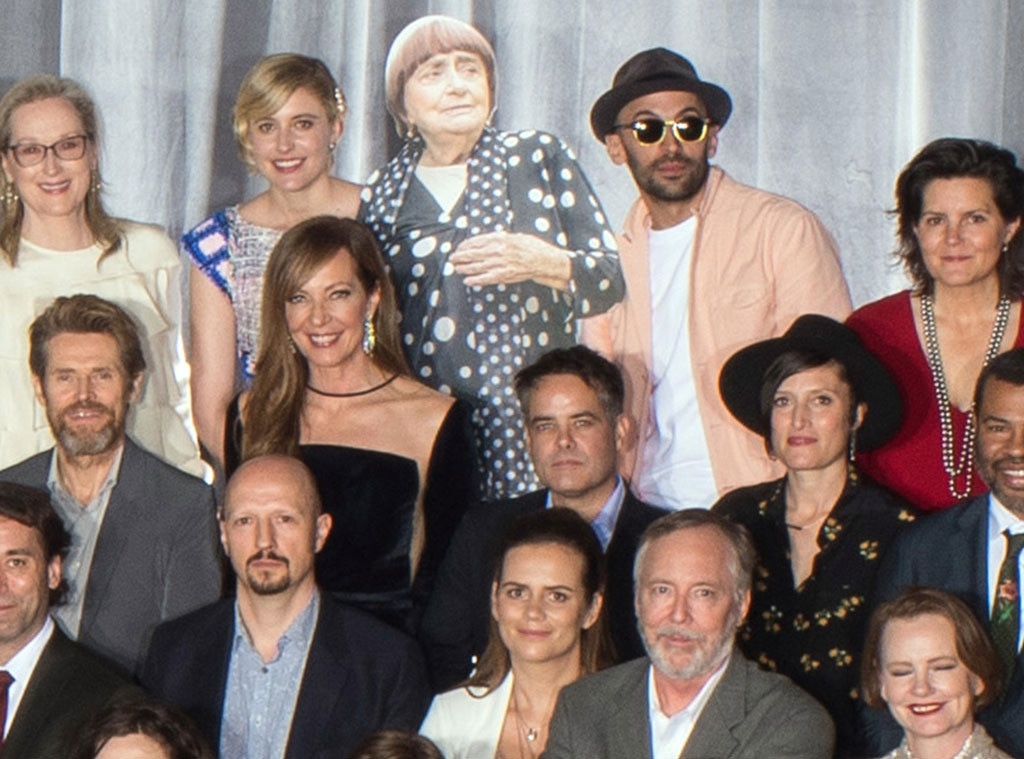 A.M.P.A.S.
On Monday, the lucky nominees for this year's Oscars gathered at the Beverly Hilton Hotel for the annual Oscar nominees luncheon.
Unfortunately, Faces Places director, Agnes Varda, was unable to attend, so her co-director JR came up with the brilliant idea of making not one, but two cut-outs of the French director to take her place on both the red carpet and onstage. And all the attendees loved it.
Clad in a black and white polka dotted outfit, one of the cutouts was of a Varda riding solo and the other was of the famed documentarian holding her adorable cat.
Watch:
Allison Janney on "Incredibly Special" 2018 Oscars Lunch
Of the many celebrities that enjoyed taking pictures with the cut-out, was Call Me By Your Name actor, Timothee Chalamet.
And while the nominees weren't posing for pictures with the cardboard figure, they were lining up for the traditional "class photo."
Not to worry, JR made sure he included Varda in the class photo and held her up for the cameras to see.
Aside from the Flat Agnes moment, another rather funny incident was when I, Tonya's Allison Janney tried to walk through a narrow area and ran right into basketball star Kobe Bryant, whom she appeared to be a little surprised to see. The Mom star said sorry as she tried to get by then blushed and shook his hand. The tall stars then posed for pics. 
What do you think of the hilarious cut-out? Let us know in the comments below!
Reporting by Allie Rosenbloom.