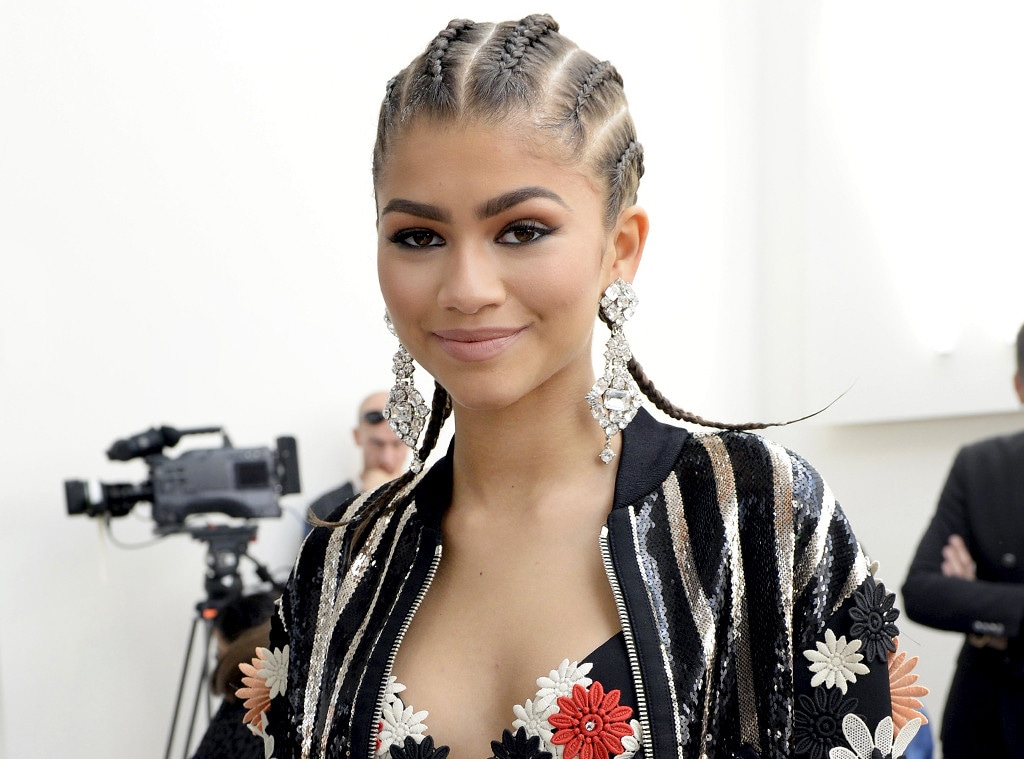 MIGUEL MEDINA/AFP/Getty Images
On one hand, you want to wear a red carpet-worthy hairstyle like Zendaya's cornrow braids. On the other, you have to leave for work or school in ten minutes. Say good-bye to the style that will make your crush swoon and hello to that messy bun—the struggle is real.
Unless, of course, you have Kérastase Celebrity Hairstylist Jennifer Yepez at your side. With Zendaya, Hailey Baldwin, Emily Ratajkowski, Salma Hayek and Jessica Alba as clients, this beauty pro knows how to get remarkably beautiful looks done fast. These ladies have places to go and people to meet.
"Sometimes the look you need to create takes two hours, but you only have 30 min to finish the look," she told E! News. "When this happens, you have to choose what the necessary steps are and what steps can you leave out, all while still getting the same outcome."
Lucky for us (and our hair), the beauty pro revealed her backstage beauty hacks, speeding up our getting ready process and making all significant others eternally grateful.
Check out her hacks below! 
Grit makes styling your hair easier.
If your hair is constantly falling out of place, it will take more time to style.
"One thing you always need is some grit, something to make the hair not as slippery and will give it some hold," she continued. "I recommend trying a volumizing spray. My favorite is Kérastase V.I.P. The spray is great for giving the hair a bit of grit to give you the grip you need, while also adding volume."

Fake it 'til you make it, honey.
"One time, I was at a show and there were ten girls that we had to give ponytails with texture and waves," Jennifer shared, recalling an experience backstage of a runway show. "We had five minutes until line up and no one was styled. We luckily ended up prepping all the materials needed beforehand, so they were able to line up and be done in just ten minutes instead of the hours it would have taken."
If you style your weave, extensions or wig in advance, you'll always have an epic hairstyle ready to go! 
Cardboard can make your hairstyle hold longer!
Yes, cardboard. "Another fun tip is to cut out cardboard and pin the hair to it so that when you go to blow the hair out, the hair stays in shape," she said, while also blowing our minds. "It can be a triangle, rectangle or whatever shape you want to make the hair move. This is one of the great tips I learned from Luigi Murenu."
If you're going to wear multiple styles in one day, prep hair with long-lasting protectant.
"[Kératase L'incroyable Blowdry Lotion] has this beeswax formula that allows you to restyle the hair with heat tools without having to apply more product. It is great for when you're doing multiple styles. You can go from straight to curly to wavy and back to straight, while still keeping the hair protected from the heat tools."
Watch:
freeSTYLE: Using Hair Extensions for a High Pony Like a Pro