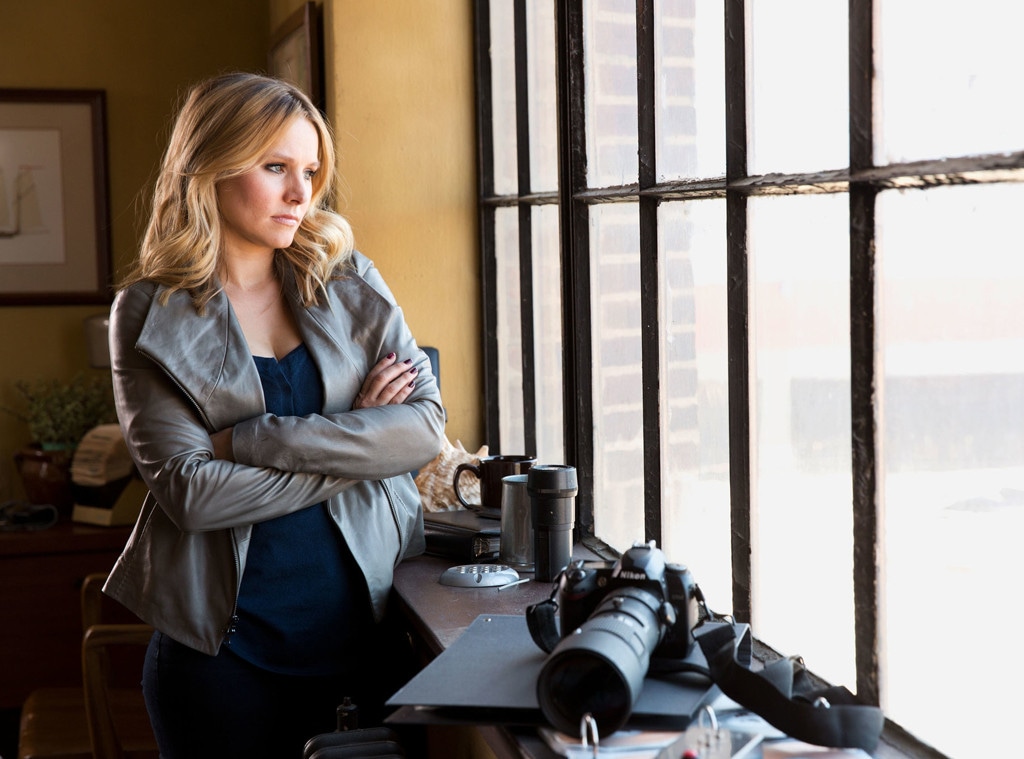 Warner Bros. Entertainment
Like a phoenix, Veronica Mars has risen from the ashes of cancellation once again. Following a three season stint on UPN/The CW from 2004-2007, a partially fan-financed movie in 2014 and two books, Veronica Mars is reportedly returning as an eight-episode limited series on Hulu. 
A source confirms to E! News that the revival is in the works, with Kristen Bell once again returning as the titular snarky private eye and series creator Rob Thomas shepherding the series.
Both Thomas and Bell have long said that the show would be back if they had their way. 
"We're still working on it. We're hopeful," Thomas most recently told E! News. Yeah. It's just finding the window where she's available and I'm available is part of the trick and yeah, but spiritually we're still very into it." 
Thomas also said that if he and Veronica were to return, Bell would be right there alongside him. 
"What I'm hoping for is that after I retire, some quality young writer wants to remake it and send me checks that's the dream there," he said. "I can't imagine doing it without Kristen in my professional lifetime. I mean, never say never, but I think if I'm not doing it with Kristen, it means that Kristen no longer wants to do it. And Kristen has said she's willing to do it until it's Murder, She Wrote. As long as she holds to that, then I think I want to keep doing the Kristen Bell version, if there's an opportunity."
"In my world there is," Bell told E! News about a future for Veronica Mars, back in late 2017 "I mean, I'm going to be blunt: It's tough, for a variety of reasons I can't get into, but, Rob and I are trying and we will continue to try."
"We thought we were incredibly close not too long ago and a couple of business things got in the way, that neither Kristen nor I could control," Thomas said. "So we're biding our time, but we have an idea for what we want to do and we're eager to do. Yeah, we're both right now in a little bit of heartbreak because we thought we were so close, but that's Hollywood."
Thomas declined to share more about the halted progress at that time.
Bell and Thomas spoke to E! News for a story pegged to Bell's career growth from Veronica Mars to her current series, NBC's The Good Place, which would not be affected by the revival. 
"There's a certain pride that I have, which I have no right to have because I have done none of that. But Kristen is somebody who would've been discovered had she never done Veronica Mars, she would be doing just fine right now. It's huge fun," Thomas said about his leading lady's career trajectory. "There's a small part of me that always hopes she doesn't become so huge that she'll never play Veronica Mars again, that is the one thing I kind of keep an eye out on…"
Bell spoke fondly about her time on the series and in the character's shoes.
"Veronica Mars was very, very special because she was somewhat of a superhero outcast. It's very, very difficult to write someone with all of those qualities, as layered as she was. I think maybe it's just that I've never found anything like her since. She was incredibly unique," Bell said. 
Hulu declined to comment.