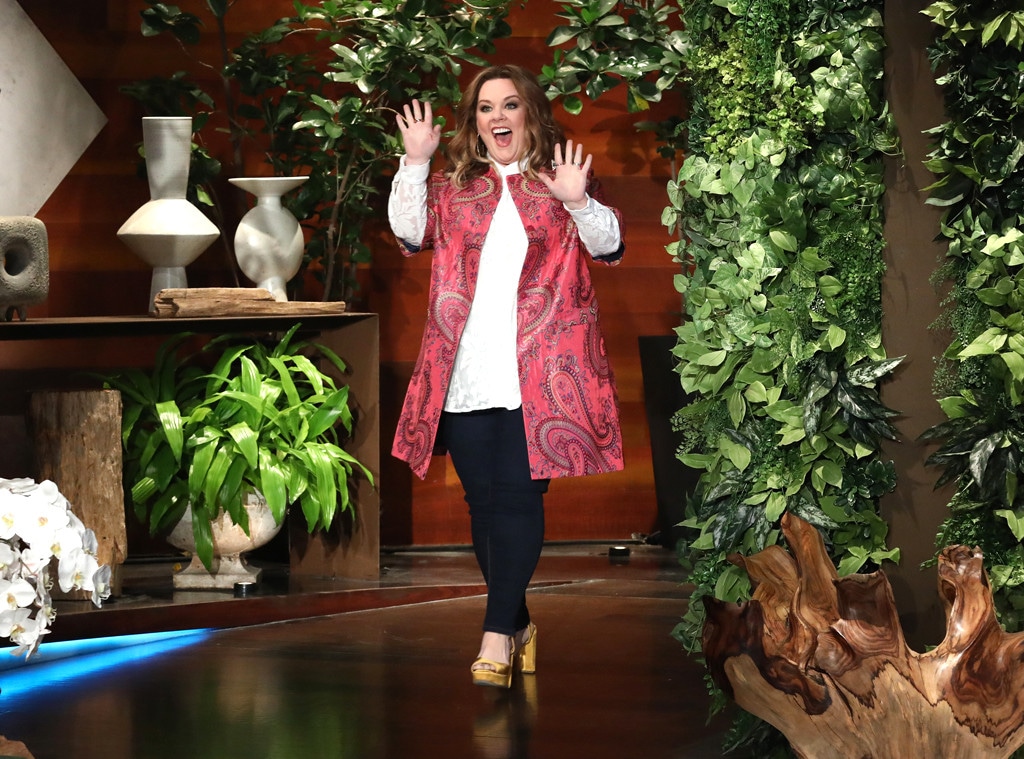 In the past year, Melissa McCarthy has graced us with her Sean Spicer impersonations on Saturday Night Live, but it's been a while since we've seen her on the big screen.
However, that's about to change because the actress is starring in a new movie this year called Life of the Party. On Monday, The Ellen Show audience was treated to a first look at her new movie and we've got the sneak peek too!
Directed and co-written by her husband Ben Falcone, Life of the Party isn't your average mother-daughter story. In the movie, McCarthy's character decides to return to college to finally get her degree. And if you think this is just a story about a woman overcoming the odds, you really don't know McCarthy at all!
The trailer begins with McCarthy throwing what seems to be her ex's belongings into the yard. Tossing her ring into the pile, she then lights it on fire, the explosion knocking her off her feet.
In response to what we can all assume is a terrible breakup, her character, Deanna undergoes a complete transformation, with some help from her daughter, Maddie, portrayed by Molly Gordon. The duo embark on a wild journey, alongside Maddie's college friends, one of whom is played by Gillian Jacobs.
Even fellow comedian Maya Rudolph makes an appearance in the trailer, witty and sharp as always. Also featuring Julie Bowen and Debby Ryan, the movie is bound to be yet another hilarious adventure for McCarthy.
Watch the trailer above!
You can catch Life of the Party in theaters May 11.