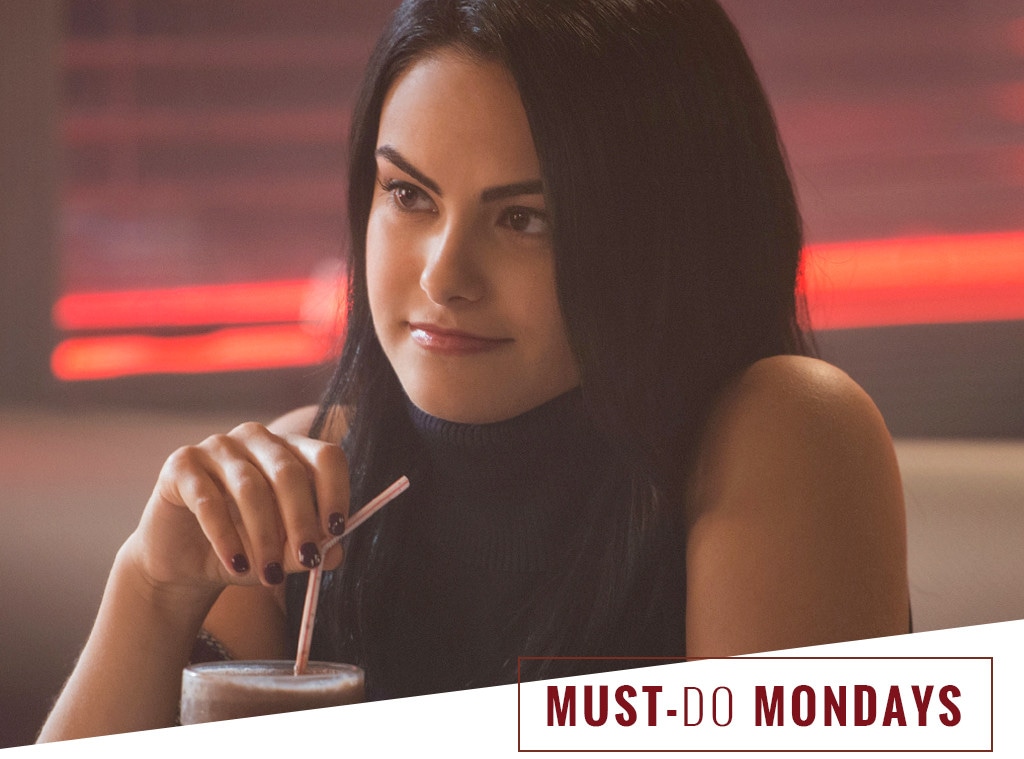 Diyah Pera/The CW
Veronica Lodge has a signature nail color. 
In order to bring the hit character from the Archie comic book series to life in CW's Riverdale, actress Camila Mendes has to be consistent with her beauty routine. In contrast to Cheryl Blossom's royal red lip and Betty Cooper's girl-next-door pink hues, Veronica's mysterious persona is portrayed through deep shades of red, purple and blue. 
"Veronica is like purple, navy, black, more jewel tones," Camila explained to E! News. "You know, so she can do like a burgundy, you know, or like a deep, darker red, like a wine color. Her nails throughout the season are always Malaga Wine. Malaga Wine from OPI and that's the nail color I'll always have for as long as we're shooting Riverdale."
The OPI nail lacquer is a rich wine hue. As one of the brand's classic colors, it's offered as a nail polish, gel color, acrylic powder and the long-lasting Infinite Shine polish, which is between a gel and polish. The color has a deep enough tone for beauty lovers that opt for black and navy blues, yet enough pigment for those that prefer brighter manicures. It's a sultry red.
"The dark colors for me speaks to Veronica's mysterious darkness and her being from a dark family that's full of secrets," Camila shared after working with JCPenney to style teens for prom, along with co-star Lili Reinhart. "I think that just fits her character. She's always been a bolder character with the full brow and the dark lips and the perfect, polished hair. She's very sleek."
Bold, sleek and mysterious—Veronica's beauty just may be the Valentine's Day inspiration we needed.