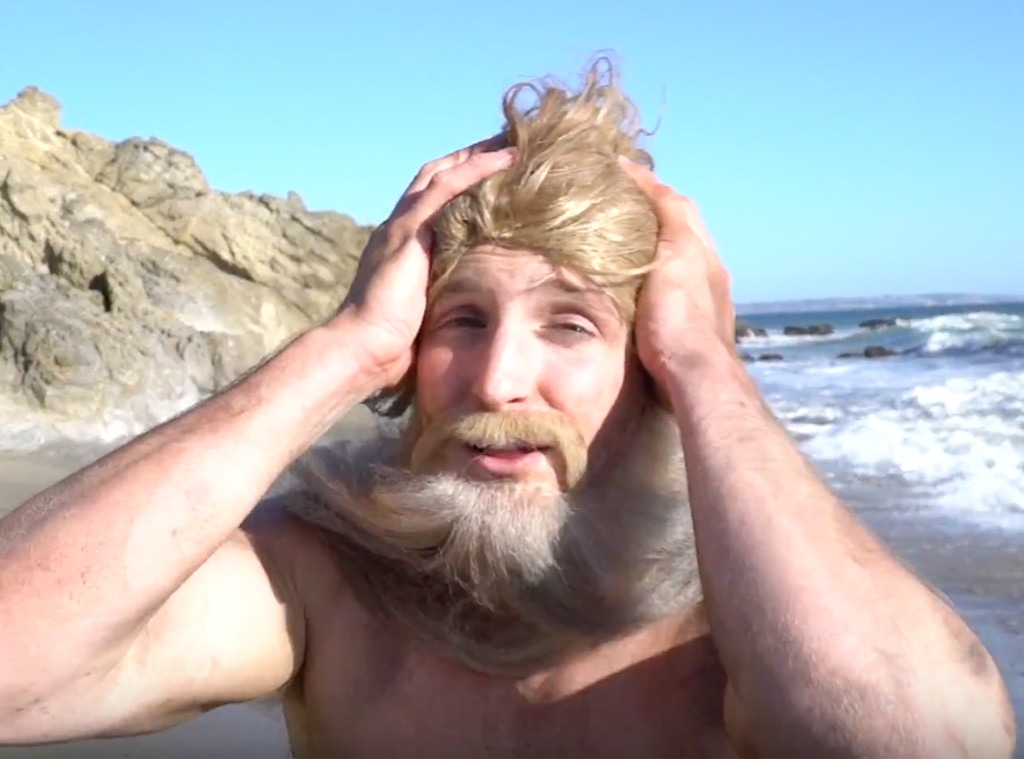 YouTube
Logan Paul has returned to YouTube. 
The YouTube star, who was at the center of scandal last month after he temporarily posted a video showing the body of a suicide victim while in a forrest in Japan, has since returned to YouTube with a new vlog. 
"Im back," he announced to more than four million of his Twitter followers. "New vlog go watch." The video features the 22-year-old dressed as a bearded man who's washed up on shore. 
"The maverick Logan Paul showing his face for the first time after the disgraced YouTuber has been spotted across the country hiding his face from paparazzi and seen swallowing his tears on social media like a little baby," a narrator describes in the background. 
Allen Berezovsky/Getty Images for Fashion Media
"Yo, hold up—disgrace? What you mean disgrace, boy? I took a break," he says as he fights with the narrator. "What other YouTuber you know can take a three-week break and still gain 1 million subscribers?'
After poking fun at the aftermath of the scandal he faced in January, Paul then switches gears from the bit into regular life as he addresses a variety of topics including a $4 million lawsuit he's facing and his recent social media blackout, during which he spoke to suicide prevention experts and released a suicide prevention video. He also pledges to donate $1 million to suicide prevention organizations and signs a petition to have his YouTube account deleted. 
"No matter how much hate or comments from random strangers…it's noise to me," he says into the camera. "I will never ever ever forget who I am at my core and no one can make me think I'm something otherwise and as long as I'm learning and improving and getting better as a person then we good."
"I know for a fact everything I do from this point on will get criticism. It will get backlash because I'm a very polarizing dude," Paul acknowledges. However, he assures his fans, "I'm not going anywhere.
Before signing off, he makes a bold pledge. "I am not leaving without denting the mother f--king universe."
If you or someone you know needs help, call 988 to reach the Suicide and Crisis Lifeline. You can also call the network, previously known as the National Suicide Prevention Lifeline, at 800-273-8255, text HOME to 741741 or visit SpeakingOfSuicide.com/resources for additional resources.