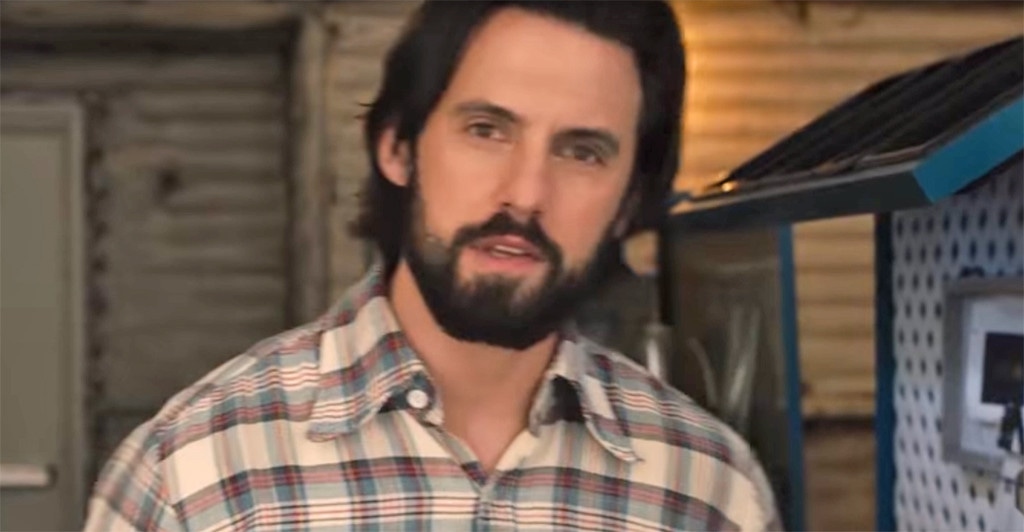 NBC
This Is Us is urging fans to put their differences aside, unite and forgive...the Crock-Pot.
In a recent episode of the NBC series, it was revealed that a faulty Crock-Pot was to blame for a devastating fire. In an promo for the show, the slow-cooker brand and the 2018 Super Bowl, which will air on Sunday right before a new episode, cast member Milo Ventimiglia urges forgiveness for the cooking device.
"The Big Game is fast approaching and many of us, this day brings an opportunity to gather with friends and family, loved ones that we don't get to see all that often," he says. "But in 2018, gathering with friend and family is...not as easy as what it used to be," the actor says, addressing the current political climate. The country is divided and sometimes that can make it tough to find common ground but this year, this year I think we should all take a deep breath, find the ability to forgive and remind ourselves there is no difference so great that we can't overcome it."
He then takes the lid off a Crock-Pot and serves himself some chili.
The ad concludes with the hashtag #CrockPotIsInnocent.
"Milo knows the truth. It's time we all get along - #CrockPotIsInnocent," reads a post on the brand's Twitter page.
After This Is Us' Crock-Pot episode aired, This Is Us fans flocked to the brand's Facebook page to voice concern over the slow-cooker's safety.
"I hope you guys have an awesome Super Bowl commercial for a 'fire proof Crock Pot' after that This Is Us episode has everyone throwing away their Crock Pots..." wrote one of them.
"Jack Pearson was our Valentine so we equally understand your pain with his loss. We love him and we love you too," the brand responded. "Don't further add to our heartbreak by no longer using Crock-Pot Slow Cookers, rest assured our products have been generationally tested by your family and friends." 
In addition, This Is Us creator Dan Fogelman defended the kitchen staple, tweeting, "Taking a moment to remind everyone that it was a 20 year old fictional crockpot with an already funky switch? Let's not just lump all those lovely hardworking crockpots together."
Justin Timberlake will headline the Super Bowl LII Pepsi Halftime Show, while Pink is set to perform the National Anthem from.
The New England Patriots face off against the Philadelphia Eagles at U.S. Bank Stadium in Minneapolis, MN. Kickoff is at 6:30 p.m. ET / 2:30 p.m. PT on Sunday. The game airs on NBC and you can watch it live.