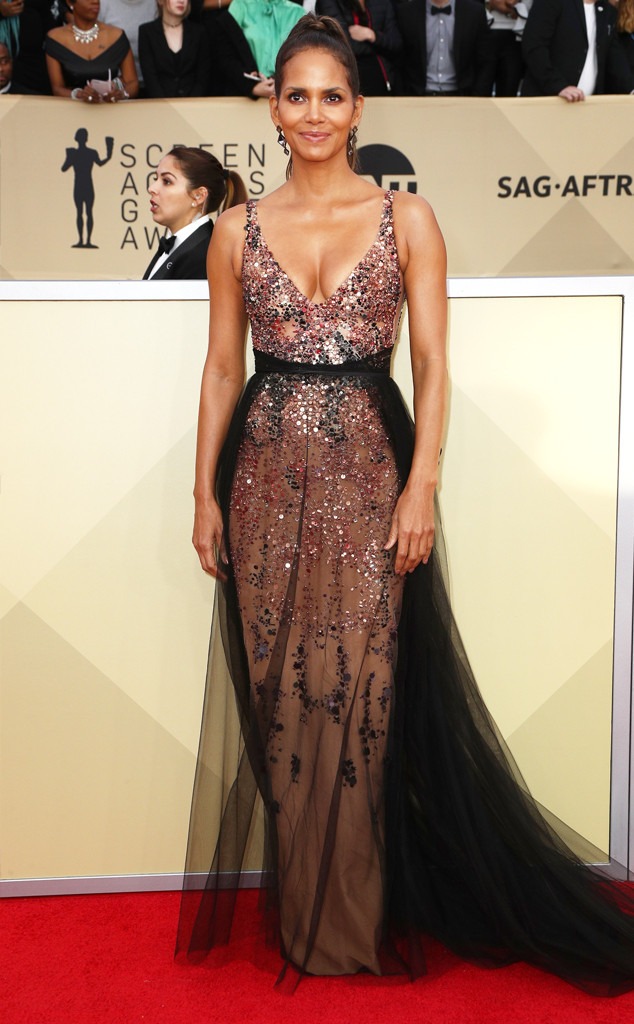 Frederick M. Brown/Getty Images
Halle Berry is addressing the sexual harassment allegations surrounding her ex-manager Vincent Cirrincione, who has denied the claims.
In an Instagram post shared Friday evening, the actress said she is ready to "fight for" the women coming forward and sharing their stories.
"Yesterday I was saddened by the allegations against my former manager, Vincent Cirrincione, but today I'm sick after reading the horrifying detailed accounts of his abuse towards 9 women," her post read. "I'm lived that he used me, and the role model he helped me become, to lure and manipulate innocent, vulnerable women of color for his predatory actions."
Halle continued, "I'm deeply hurt and I want these women and countless others to know I see you. I hear you. You matter. I will fight for you."
E! News has reached out to Vincent for comment on Halle's Instagram.
Malcolm Ali/WireImage for The Lippin Group
On Friday afternoon, the Washington Post published a story featuring nine minority women accusing the Hollywood manager of sexual harassment. All the women who came forward claim Vincent made unwanted sexual advances toward them over a period of two decades.
According to the publication, several also say they viewed Vincent as an important gatekeeper for black actresses in an industry notoriously difficult to break into. They said he took advantage of that dynamic to prey upon young women of color seeking an entry into Hollywood.
In response to the allegations, Vincent released a statement to the Washington Post denying allegations that he sought sexual favors in exchange for representing actresses.
"We live in a time where men are being confronted with a very real opportunity to take responsibility for their actions. I support this movement wholeheartedly. I have had female clients and employees my entire career in this industry. I have built a reputation for advancing the careers of women of color," he said. "I have had affairs while in committed relationships, ones I am now ashamed to say are coming to light and shading my past and my reputation. I can say without a doubt that I have never used favors, sexual or otherwise, as a reason for managing anyone. I want to make it clear that not one of those relationships were anything but consensual."
Vincent continued, "I take responsibility for my part in the situation and I am not here to diminish anyone's feelings or experiences. I apologize to these women, my past and present partner, my clients and employees for the pain this is bringing them. I was under the impression I was living my life as a supportive man to women. It is with a heavy heart that I see now I was wrong."