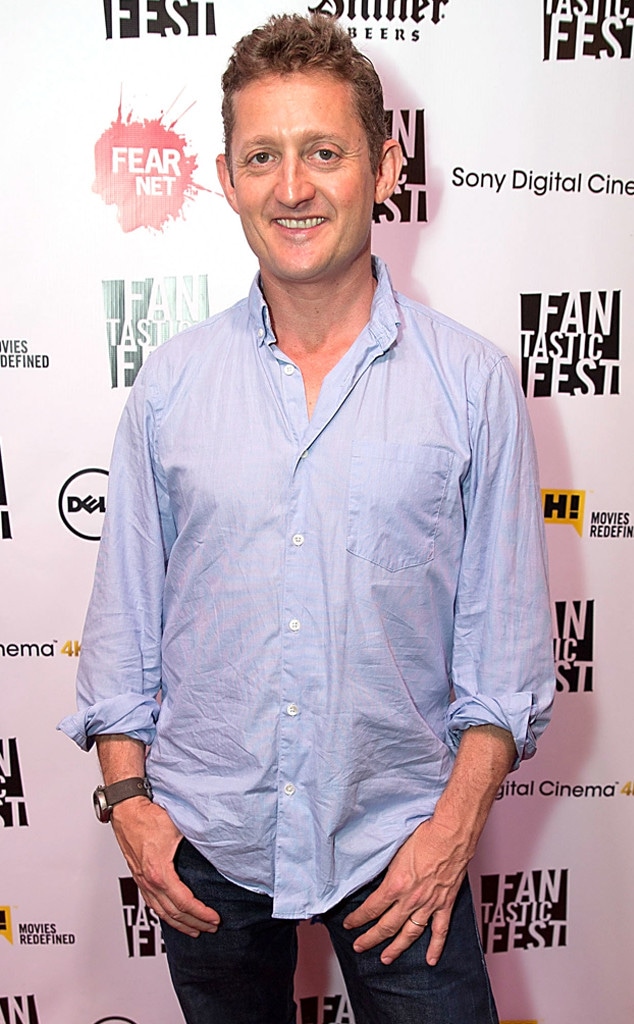 Rick Kern/Getty Images
Alex Winter has come forward as a victim of sexual abuse. 
Known for starring in Bill & Ted's Excellent Adventure alongside Keanu Reeves, the former child star recalled the trauma he says he suffered "in the 1970s" by an unidentified man who has since died. Winter opened up about the "hellish" experience in an interview with BBC Radio, saying, "I absolutely feel like a survivor." 
Winter, now 52, said he began "to do work" on his post-traumatic stress disorder in his teens, adding, "But it really took time, and it really wasn't in my case, I would say, 'till well into my 30s, that I was really able to do heavy lifting on this stuff."
He called making the 1989 comedy film "really helpful" in his recovery.
"I didn't realize it, but it was very important," Winter explained. "I was in a pretty dark place around that time because I had just been going and going and going, and I hadn't stopped. You know, I just barreled through the rest of those shows, I barreled through college."
He continued, "I just hadn't really paused and that's a recipe for disaster if you're carrying that kind of trauma. So, it was an opportunity to pause and just be some place safe and sweet and fun and childlike."
Winter attributed his hesitation around talking about the abuse publicly to a "power dynamic" that put him in a "position where you're afraid for your own safety," but is thankful more people are exposing sexual misconduct in light of allegations made against Harvey Weinstein. 
"I figured I would die with it within the circles of people that understood it, which I thought was wrong, it was wrong," he shared, adding that he thinks it will take time to properly address the issue.
"The problems aren't going to get sorted out overnight, because frankly, these issues are part of the fabric of human nature, and they've existed since there have been human beings walking around on the planet," Winter said. "So it's going to take time, it's going to take mental health work, it's going to take the capacity of society to listen to some very unpleasant truths about itself. And there's no doubt that that's going to take time."