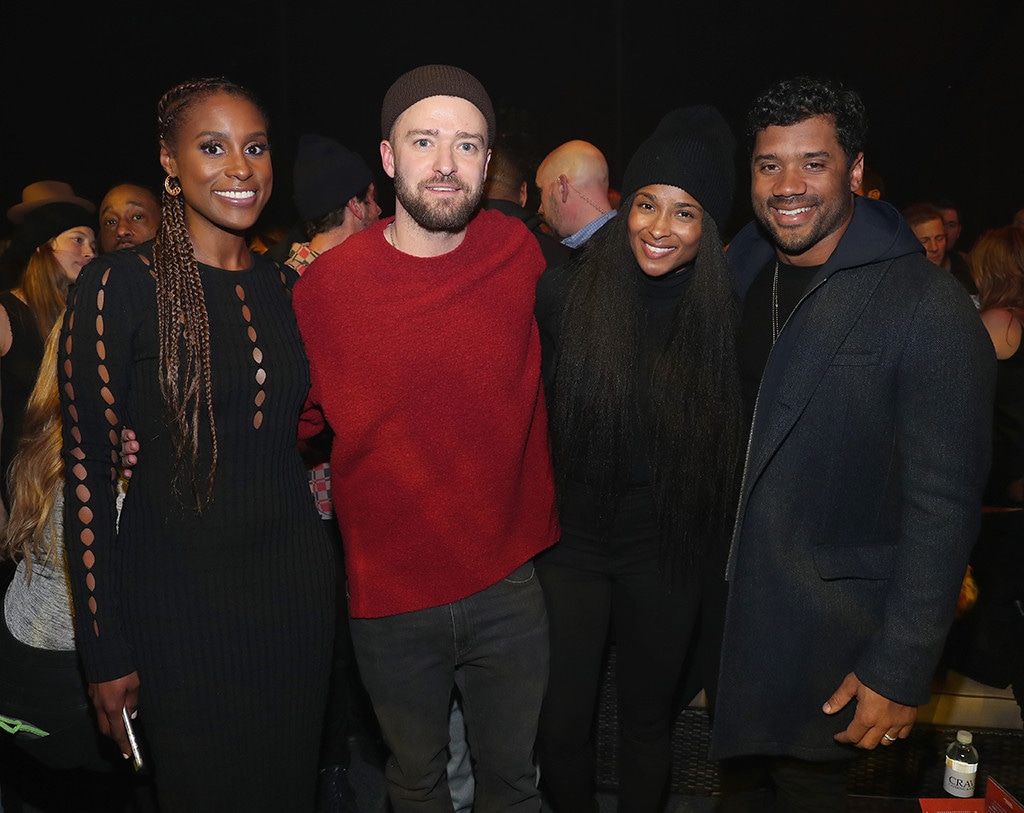 Christopher Polk/Getty Images for American Express)
Before releasing his new album Man of the Woods, Justin Timberlake held a star-studded listening party Thursday night at Prince's private estate Paisley Park in Minnesota.
Tons of celebrities came to listen to the singer's new hits, including Issa Rae, Jordin Sparks, Ciara, Russell Wilson, Terrel Ownes, Tiki Barber and Olivia Culpo. Of course, Jessica Biel was there, too.
"Justin could not take his eyes nor his hands off his wife," one partygoer said. "He and Jessica looked like a couple that had just got together and were deeply in love."
It looks like the two weren't afraid to pack on the P.D.A., either.
"Throughout the night he was acting so caring and loving," the insider said. "He had his hands on her backside, shoulders and held her hand too. At one stage he was caressing her lower back as they took in the great music. They kissed often."
By partnering with American Express, Timberlake was able to give his guests the V.I.P. experience. The "Filthy" singer celebrated the night with a rustic and woodland two-room, pop-up environment, as well as a number of activity stations, including a vinyl-making station, a silk-screen T-shirt printing station and a make-your-own scent station.
Guests also enjoyed a number of vegetarian dishes, including hummus and pita bread, vegetables, chips with guacamole and salsa, macaroni and cheese and s'mores.
There was also incredible entertainment. Prince's legendary band, The Revolution performed. And while Timberlake didn't take the stage, he did play his whole album. He also took a moment to talk about the inspiration behind the music.
Christopher Polk/Getty Images for American Express
Timberlake was truly honored to host the event at Prince's home.
"I keep pinching myself," he said at one point. He later added, "It's like Disney World, but better."
He also described the evening as "the best birthday present ever." Timberlake turned 37 on Jan. 31.
Still, the singer has a big weekend ahead of him. He'll be performing the halftime show during the 2018 Super Bowl.