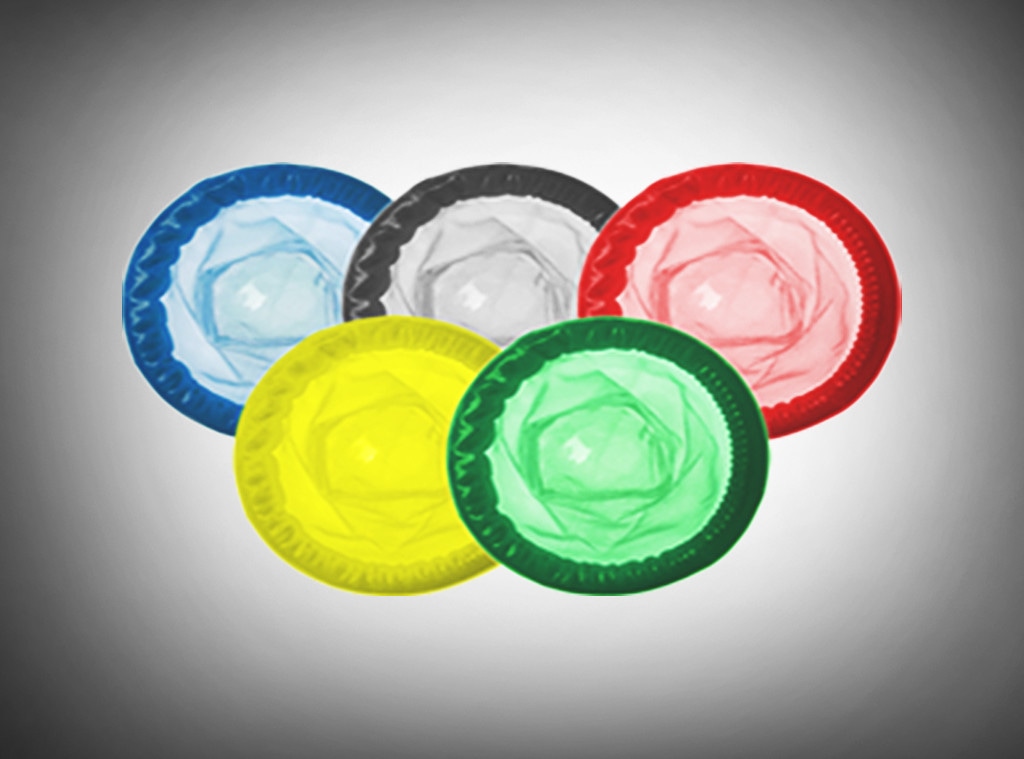 E! Illustration
Pyeongchang is preparing for one freaky (and safe!) Olympic Games. 
The South China Morning Post reports that a total of 110,000 condoms will be distributed to all 2,925 athletes, breaking the record for most contraceptive devices given to participants in Winter Olympics history. In theory, this means Olympians will have access to 37 condoms each. 
The 2018 Winter Olympics is evidently the most sex-positive in recent years, as the publication notes 10,000 less condoms were passed out during the 2010 Vancouver and 2014 Sochi Games. For reference, more than 450,000 condoms and 175,000 packets of lubricant were provided at the 2016 Rio Games, though almost four times as many sportsmen and women competed. 
But when the mood does strike in Pyeongchang, Olympians can rest assured they'll have easy access to rubbers. According to the publication, condoms will be available at restrooms throughout both Olympic Villages as well as media and medical centers. 
Spokesperson Chung Geun-sik said they "don't expect the athletes to use them all," but the Olympics have certainly garnered a reputation for encouraging hot and heavy hookups.  
"It's pretty intense," an insider told E! News during the 2016 Games. "Some athletes wait until after their competition [to party] and then others have hookups between practices because they say sex actually helps them reach for the gold."
Hey, whatever works!