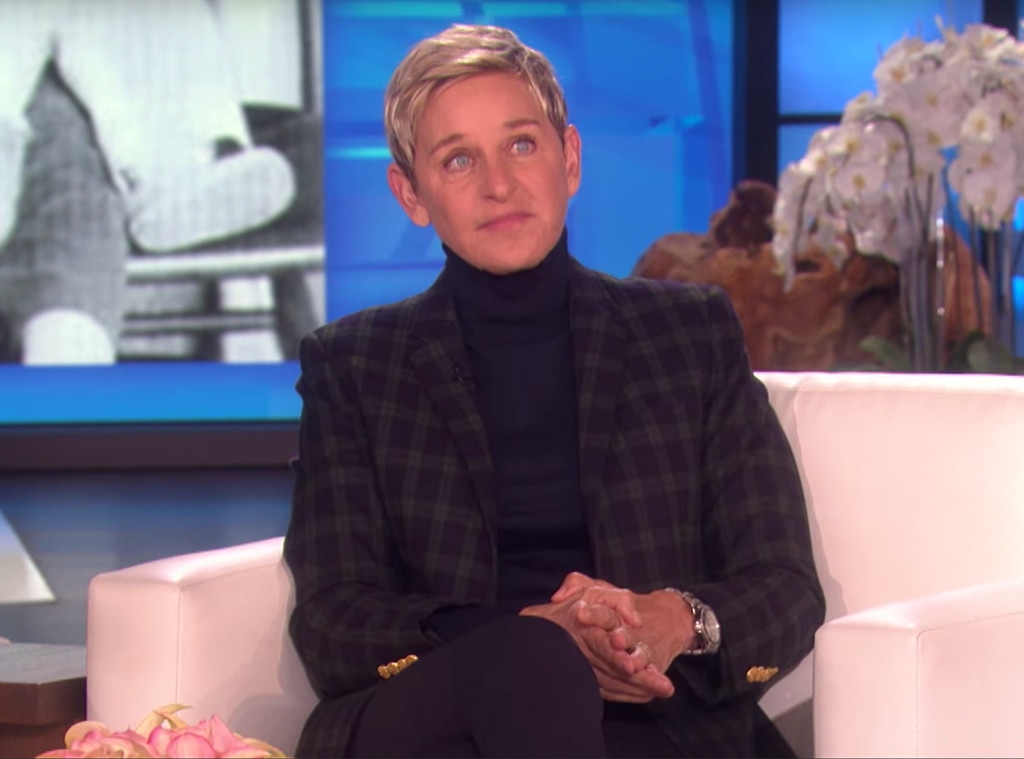 NBC
Ellen DeGeneres has been making celebrities and audience members laugh for decades now, so it's no surprise that the host is being showered with love on her 60th birthday.
Stars like Taylor Swift, Chris Pratt, Bono, Tom Hanks and Meryl Streep sent their love and birthday wishes to the host in a cute video. While some of the stars were sillier than others, the common theme was their shared love and friendship with the funny lady.
Even Swift's cats joined in on wishing the comedienne a happy birthday, with the singer holding them while saying, "We are all so excited that you are turning sixty and we really love you so much."
Michael Rozman/Warner Bros.
Others, like Pratt, reflected on DeGeneres' gift of friendship and the literal gift she gave him years ago, telling the camera, "We met years ago and have been great friends ever since...our meeting had to do with you giving me a pair of Ellen underwear but in all those years I have never take them off and I have never washed them."
Will Smith rather poetically wished "magic and miracles on your next trip around the sun" to the host, while rapper Eminem wished his "bestie" a happy birthday and assured her that she "doesn't look a day over 20."
Michael Rozman/Warner Bros.
Happy 60th birthday, Ellen!