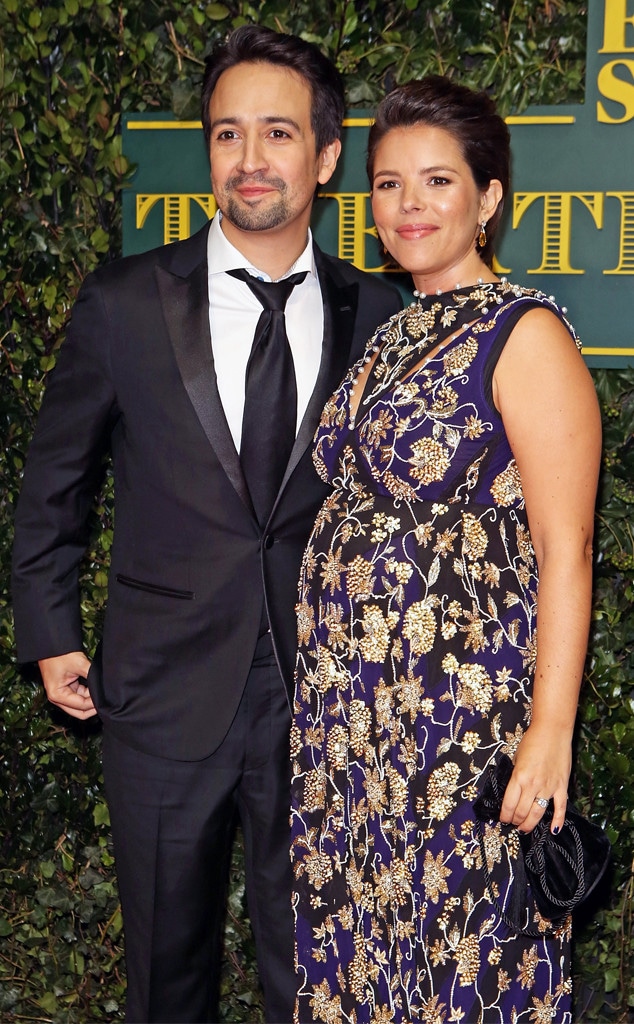 David M. Benett/Dave Benett/Getty Images
Lin-Manuel Miranda has a new role to play—a father of two! 
The Hamilton creator and actor revealed on Friday on Twitter in a very Broadway way that he and wife Vanessa Nadal have welcomed baby Francisco Miranda, their second son.
"Int. Hospital Room. Night. [The screams reach a delirious crescendo. FRANCISCO MIRANDA enters. He is 7 pounds and 13 ounces.] Intermission," the proud dad wrote, alongside a photo of his wife cradling their newborn in a Baby Tula "Splatter Jet" baby blanket.
He and his wife have been married for more than seven years and are also parents to a 3-year-old son, Sebastian Miranda.
The star had confirmed on Twitter in December that Nadal was pregnant with their second child, after she showcased a baby bump as they walked the red carpet at the London Evening Standard Theatre Awards.
He later told a fan that Sebastian was "so impatient" to become a big brother, adding, "Once, mid-tantrum, he cried, 'When is Mommy gonna HAAAATCH...'"
Congrats to the happy family!