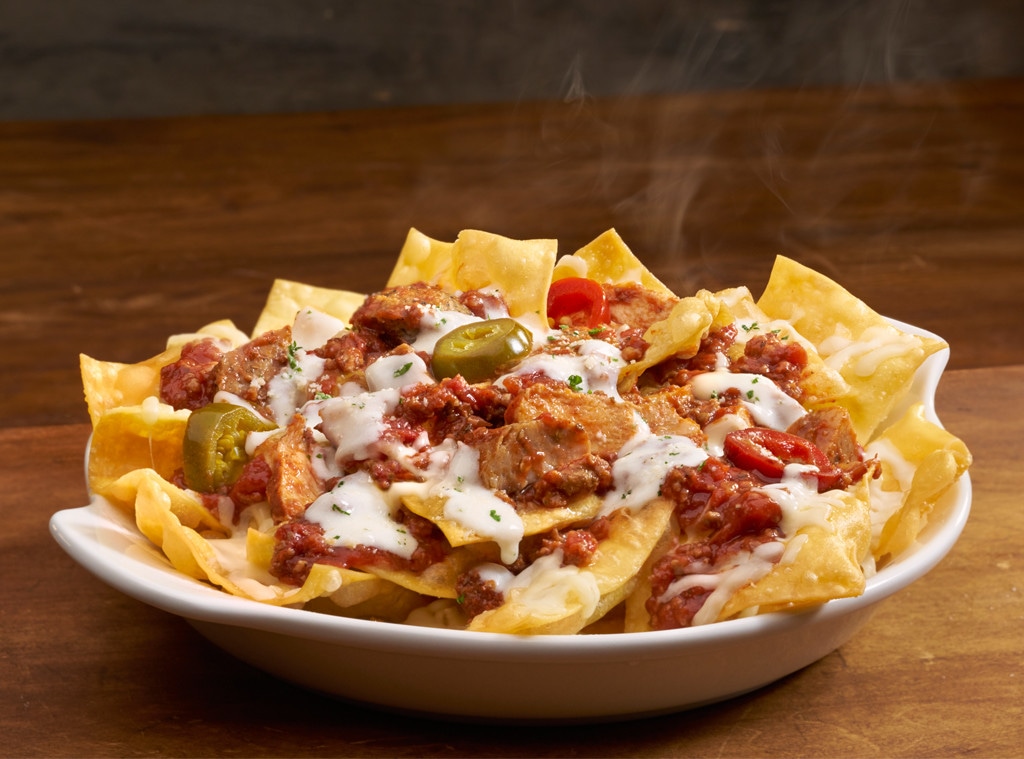 Olive Garden
Time for another trip to the neighborhood Olive Garden—and it's not because of never-ending salad and bread sticks.
Before millions of Americans treat themselves to delicious food on Super Bowl Sunday, the restaurant chain has introduced a new menu item that may cause some stomachs to growl.
Olive Garden now has loaded pasta chips—AKA Italian pasta nachos—on their menu for guests of all ages.
Those in the kitchen take homemade pasta chips that are lightly fried and layered with Italian cheeses and a hearty meat sauce. They are then topped with cherry peppers and an Alfredo drizzle.
As for how they make those pasta chips, we're told chefs fry sheets of fresh lasagna that have been cut into squares.
We're sorry but did we just make you starving hungry?
While we would never ask you to pass on pizza, wings and booze on Super Bowl Sunday, this new twist on Italian food sure is tempting.
Fortunately, it's not a one-day only taste testing opportunity. It's going to be on the menu in the days and weeks to come!