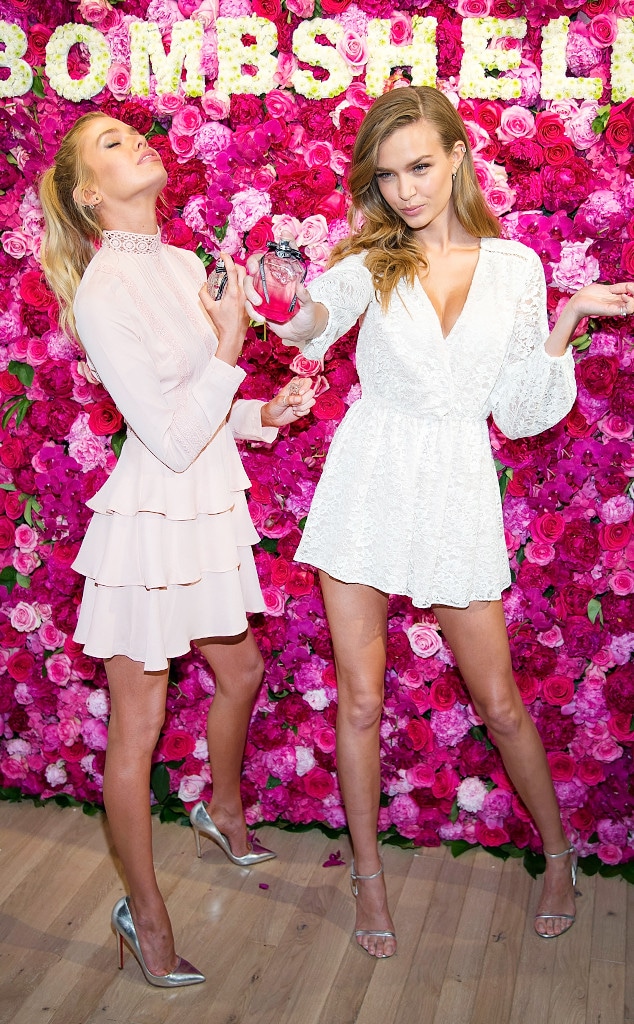 Michael Stewart/FilmMagic
Just in: Victoria's Secret reigns fragrance in the US market. 
According to Influenster, a platform for reviews of beauty products, Victoria's Secret fragrances are talked about more than any other brand. It's most popular scent is Love Spell, with over 15,000 reviews on the site nationwide. From scrolling through, most of the reviews are positive—a great indicator that the $7 product is a must-have.
While reviews matter when online shopping and there is power in numbers, fragrance is a personal purchase. Your natural scents, style and environment play major roles in deciding what will complement you best. 
Influenster clearly can't tell you what will smell best on you specifically. However, they are revealing what the people in your state are wearing and talking about just in time for Valentine's Day. After analyzing over 250,000 user-generated reviews, they broke down the most popular scents into a map, so you can see the smells that people are loving, based on where you live.
This map is useful if you're looking for a fragrance for someone else, as well. Since most of the fragrances were launched over five years ago, they have longevity in the market, so bare minimum, they must smell good. 
After taking a careful glance through the buzz-worthy products, we made a number of observations that were downright surprising. Check out the six things we learned from "The Most Buzzed-About Fragrances For Her" below!
Watch:
Celeb Secret: Champagne & Shimmer Full-Body Treatment