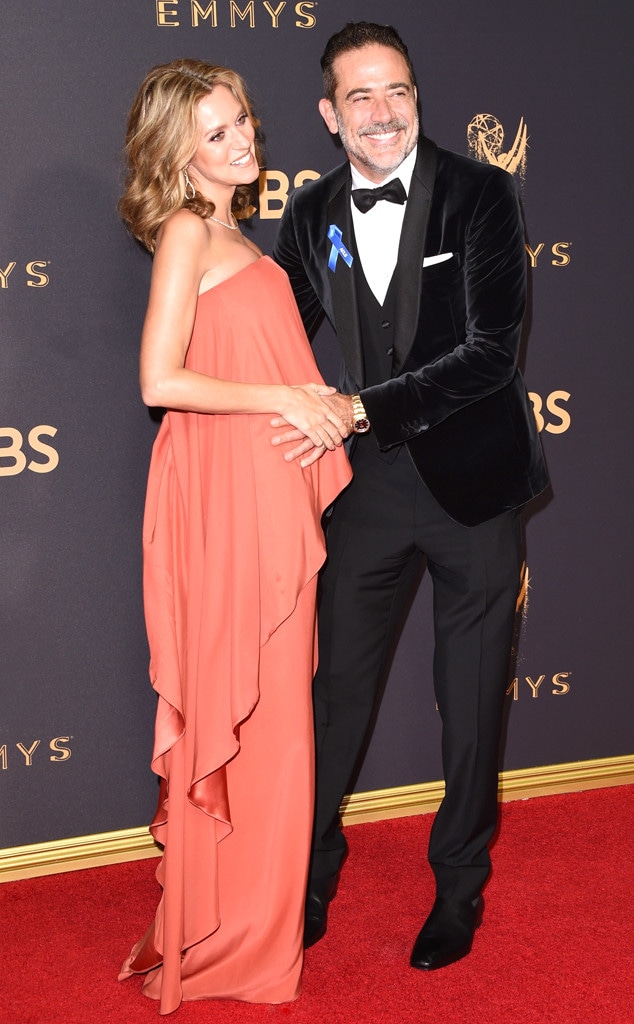 J. Merritt/Getty Images
Hilarie Burton and Jeffrey Dean Morgan's baby girl has arrived!
The proud parents have officially welcomed their second child and first daughter, Morgan confirmed on Thursday. "Hey y'all... baby gal morgan is spectacular," the new dad of two tweeted to fans. "We just respecting her wishes for laying low a bit longer. But we super appreciate all the well wishes n stuff. Thank you. Xojdhilgusandbabygal." The baby girl's name has not yet been revealed. 
The two stars, who are also proud parents to 7-year-old son Augustus, used the red carpet to confirm they had another little one on the way back in September at the 2017 Emmy Awards.
At the time, the longtime couple silently announced the happy news when Morgan posed for photographers with his hand on Burton's baby bump. 
Less than a week later, Morgan accidentally spilled the beans that the two were expecting a little girl while appearing at a Supernatural convention. 
Watch:
Jeffrey Dean Morgan "Excited" to Have a Little Girl
"I texted @hilarieburton right after I spilled the little girl beans...and, as usual...she was a rockstar. After all these years she's come to expect me to be a dope... thank god she gets it, and loves me regardless."
Meanwhile, little Augustus is preparing to become a big brother. "I think for Gus he's just hoping that means different toys that the baby will have as opposed to his," Morgan told E! News. "And I tried to tell him that, 'No, whatever you play with that baby's gonna want.' But we're excited."
The low-key couple have been together since 2009. "This year can't get any better," Morgan told E! News a few months ago. 
Now, their little one has officially arrived! Congratulations to the mom and dad!