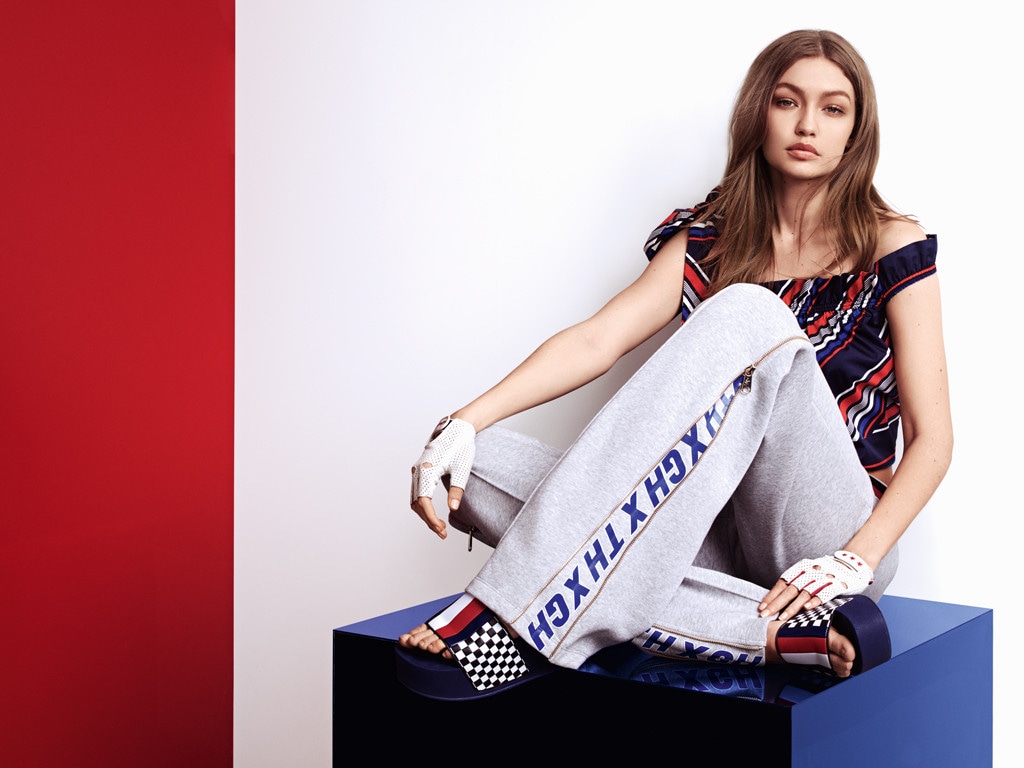 Courtesy TOMMY HILFIGER
Go, speed racer, go!
First, there was New York, then there was Venice before London, and now Tommy Hilfiger and muse Gigi Hadid will present their last collaboration—the TommyXGigi spring 2018 capsule collection—in Italy! You needn't have a ticket to Milan Fashion Week to see the speed-inspired collection. The brand revealed the lookbook starring the co-designer in racing stripes, graphic badges and gold zippers.
"The Spring 2018 capsule celebrates speed—from Tommy's love of motor sports to Gigi's fast-paced lifestyle," a statement from the brand reads. "The look is bold yet relaxed, with a playful fashion edge inspired by Gigi's own effortless twist on athleisure style."
It's not all sweats and hoodies either. The collection features feminine dress silhouettes in silk, lace-up skirts and off-the-shoulder crop tops as well.
These track styles won't be available to purchase until February 25—but click through to spot your favorite looks now!