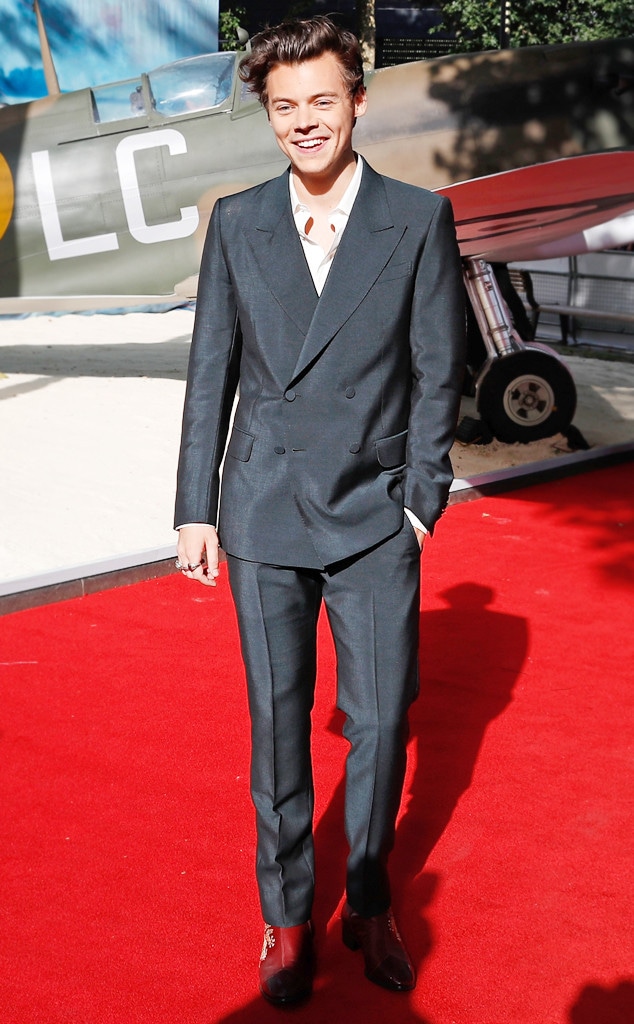 David M Benett/Dave Benett/WireImage
"You've got that long hair slick back, white T-shirt."
Was Taylor Swift really talking about a certain One Direction member on "Style"? Perhaps but one thing's for sure: Harry Styles will never go out of style. On his 24th birthday, we're looking back at his best looks. From those super-skinny jeans, to the tropical shirts, to the floral suits the solo act is currently sporting, Harry's wardrobe choices have not only been interesting to watch but are also indicative of his current musical influences. The "Sign of the Times" singer goes through apparent fashion phases. One day he's channeling James Dean, and the next, Elvis Presley. While all express a legitimate perspective, not all are equally amazing. 
Without further ado, click through to see the Dunkirk actor's top 24 looks, ranked!