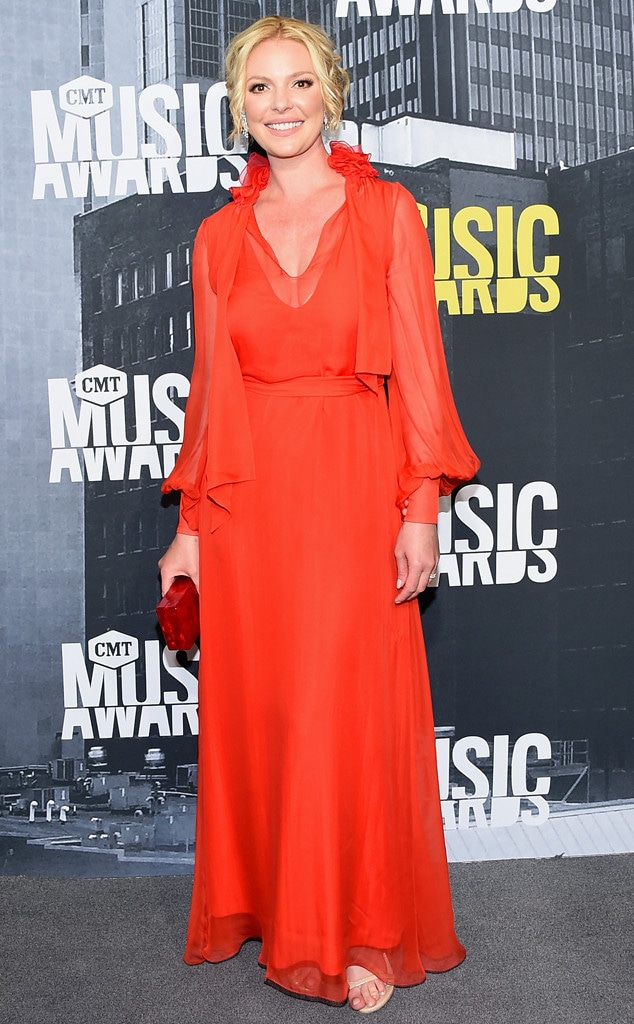 Michael Loccisano/Getty Images For CMT
How will Suits fill the void left by Meghan Markle and Patrick J. Adams? With Katherine Heigl. The Grey's Anatomy veteran is joining the USA legal drama for season eight. The second half of season seven has still yet to air.
Heigl will play Samathan Wheeler, a new partner at Pearson Specter Litt. Look for her to challenge the status quo and either become the firm's "greatest ally…or most powerful enemy," USA said in a press release.
"Joining Suits was the perfect organic way to not only collaborate with an EP I admire deeply, but to also become part of a show and cast that I am an immense fan of," Heigl said in a statement about the Aaron Korsh-created drama. "I have watched Suits from the very beginning and feel incredibly lucky to be the newest member of the Pearson Specter Litt family."
Dulé Hill is also a new series regular opposite Gabriel Macht, Sarah Rafferty and Rick Hoffman. Season eight begins production in Toronto in April.
"On behalf of the entire Suits team, I am extraordinarily excited to welcome Katherine Heigl into our family—I have always been a big fan of her work and was delighted to discover she was an avid Suits fan herself," Korsh said in a statement. "I cannot wait to have her come play with our entire cast and crew. Unfortunately, the same cannot be said for Harvey, Louis, Donna and Alex as the mysterious Samantha Wheeler is a direct threat to their status quo. One thing is for sure—Samantha's wit, charm, loyalty, strength and vulnerability will all be put to the test as she muscles her way into the firm currently known as Pearson Specter Litt."
Hegel, who won an Emmy for Grey's Anatomy, previously starred in the short-lived Doubt on CBS and NBC's State of Affairs.
Adams and Markle will leave the series at the end of season seven. Markle's exit has been widely known, she's now engaged to Prince Harry.
"I would like to thank Patrick and Meghan for their extraordinary contributions over the last seven years. Not only have they been outstanding in their roles as Mike and Rachel, they are also superb human beings who will always be beloved members of the Suits family, and we wish them well in their days to come," Korsh said in a statement when the season eight renewal was announced. "Speaking of days to come, I am incredibly excited to welcome back our phenomenal crew and cast—Gabriel, Sarah, Rick and Dulé—who will continue the roller coaster ride with all of our amazing fans. Season 8 will have everything from shifting alliances and internal power plays, to secrets, betrayals and fiery relationships. Keep an eye out for an adversarial new character that will give Harvey a run for his money."
Suits season seven continues Wednesday, March 28 at 9 p.m. on USA.
(E! and USA are both part of the NBCUniversal family.)