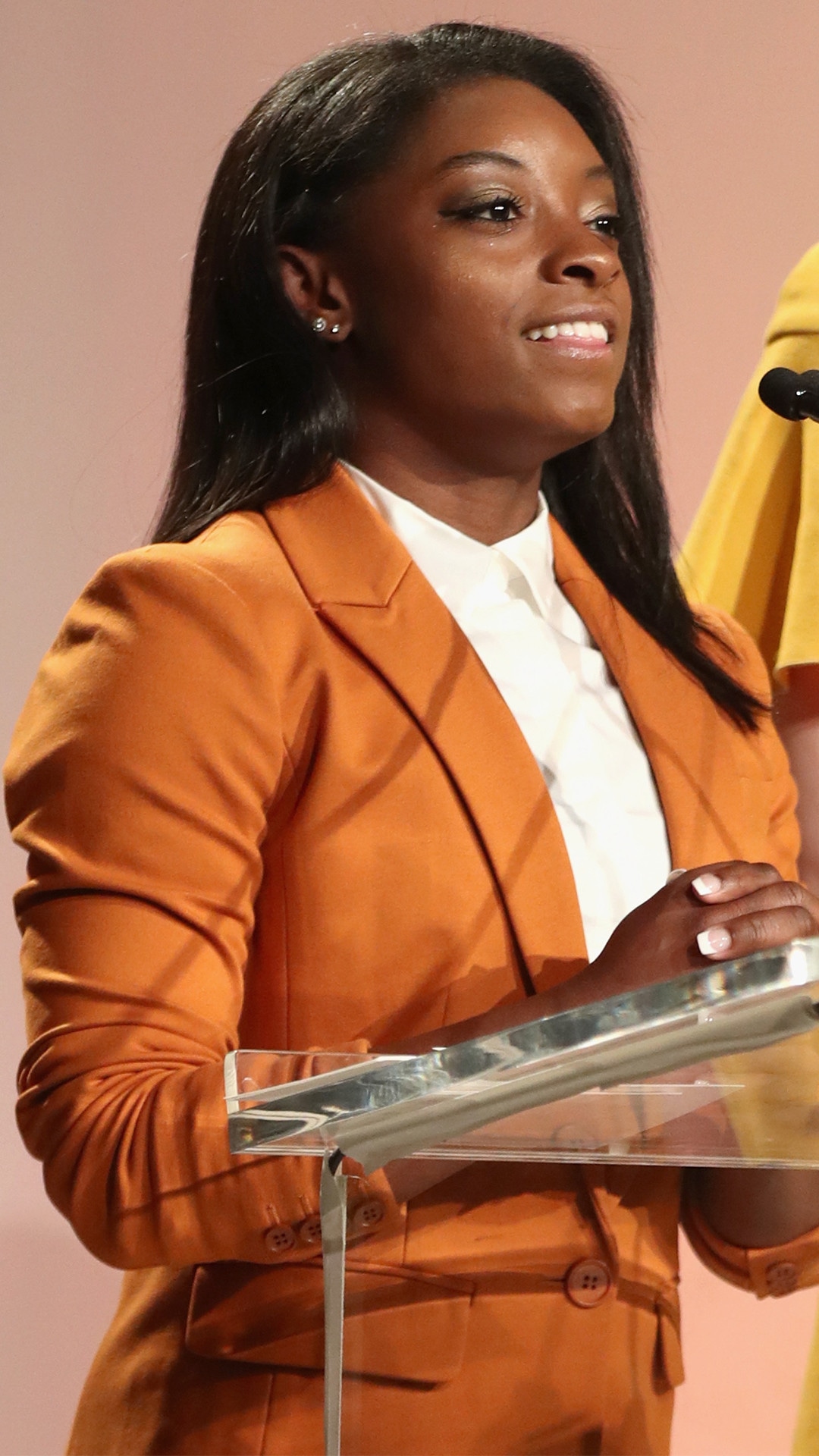 Todd Williamson/Getty Images for The Hollywood Reporter
Simone Biles was brought to tears discussing Larry Nassar's sentencing on Today.
One week ago the former U.S. Gymnastics doctor was sentenced to 40 to 175 years in prison for sexual abuse. Just days earlier on Jan. 15, Simone took to social media and wrote to her followers, "I too am one of the many survivors that was sexually abused by Larry Nassar."
After Larry's sentencing last week, Simone took to Twitter to share her reaction. "To Judge Aquilina : THANK YOU, YOU ARE MY HERO. & Shout out to all of the survivors for being so brave & speaking like the queens that you are while looking at that monster. He will no longer have the power to steal our happiness or joy. I stand with every one of you."
"My heart is so full," she later tweeted, before adding that she also wants "cry all the time."
Addressing her powerful tweets, Simone told Today's Hoda Kotb, "I think it's very hard for someone to go through what I've gone through recently and it's very hard to talk about. But other than that I think the judge is my hero, just because she gave it to him straight and didn't let him get any power of any of the girls and letting the girls go and speak was very powerful."
Hoda then told Simone, "He can't hurt you anymore." And a teary-eyed Simone replied, "No he cannot."
After the interview, Simone sent her love to Today and Hoda.
"Thank You Today Show all my love! @hodakotb got me all choked up & teary eyed! I LOVE YOU!" Simone tweeted.
Watch the video above to see Simone talk more about Larry's sentencing, the U.S. Olympics Committee and training for the 2020 Olympics.
Simone later appeared on Megyn Kelly Today and shared, "I think for elite athletes like some of us that have gone thought this hard time, I think we're very good at compartmentalizing things. So I think we just tried to push it in the back of our heads that it didn't happen to us. But once you realized you know it happened to you it's very saddening."
(E! and NBC are both part of the NBCUniversal family.)