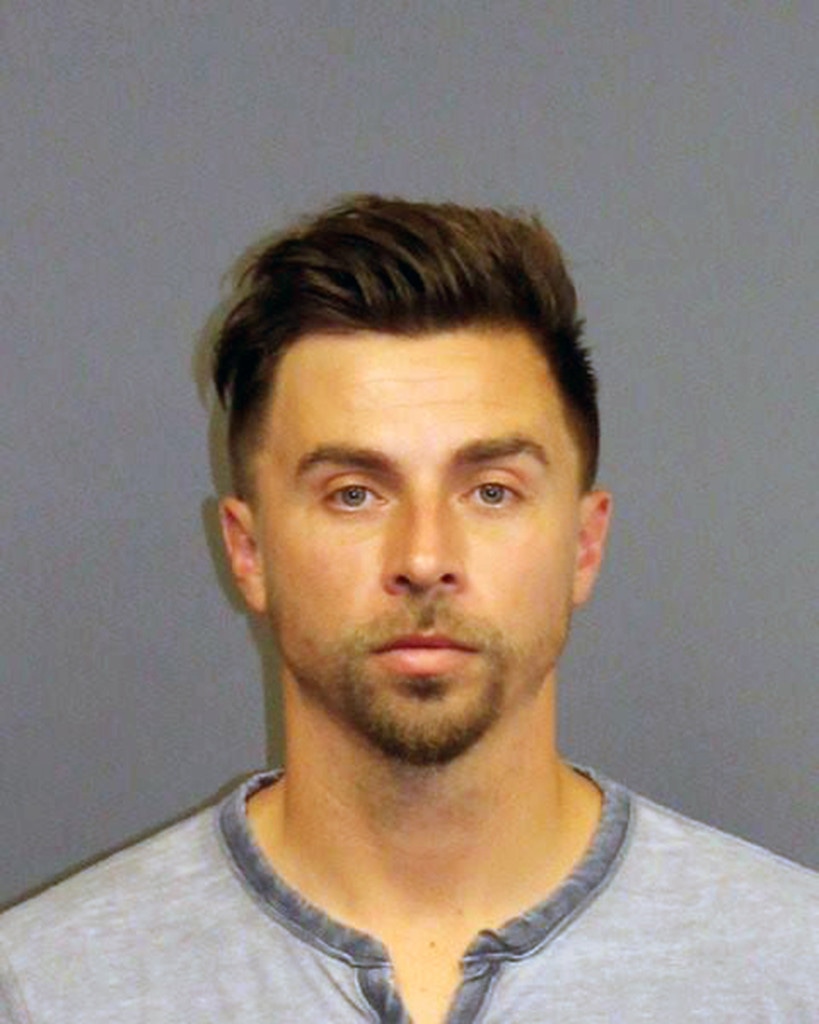 Connecticut State Police/Facebook
Christopher Dionne, who appeared on a pilot episode of HGTV's Family Flip, is being accused of molesting a 10-year-old girl.
According to court documents obtained by E! News, the TV personality was charged with fourth-degree sexual assault and risk of injury to a minor in Connecticut this week. Christopher turned himself in to police in Connecticut Monday. However, he is denying the allegations, per NBC's Today.
Police say the 36-year-old is accused of touching the victim's buttocks under her clothing when she was sleeping over after a birthday party for her friend. He is also accused of touching the girl's chest under her clothing and taking pictures of her while he was holding her skirt up.
The alleged victim stated that Christopher repeatedly said "don't tell anyone" and was once asked if she wanted to see his penis. She declined.
Court documents state that Christopher was available to provide a verbal statement when contacted by authorities. He stated that the victim began to rub his stomach causing him to tell her "that's inappropriate."
Christopher also told police that he was concerned about the allegations going public due to all the stories in the media and the fact that he is on TV.
After the allegations surfaced, HGTV said in a statement to E! News that "the person you reference in your inquiry appeared in a pilot that premiered on our network more than 2-1/2 years ago. The pilot was not picked up for series and is no longer on our air." 
A spokesperson for A&E, which was working with Christopher and his brother on a new show titled House Rescue, told NBC Connecticut the network was suspending production of the series in light of the allegations.
When police spoke with Christopher's attorney, he said he would have his client speak with police when he returned from California if he was not being charged. If he was being charged, the attorney would advise his client not to speak.
Christopher's bail was set at $100,000 Monday. He is currently out on bond.
His next court date is scheduled for Valentine's Day.