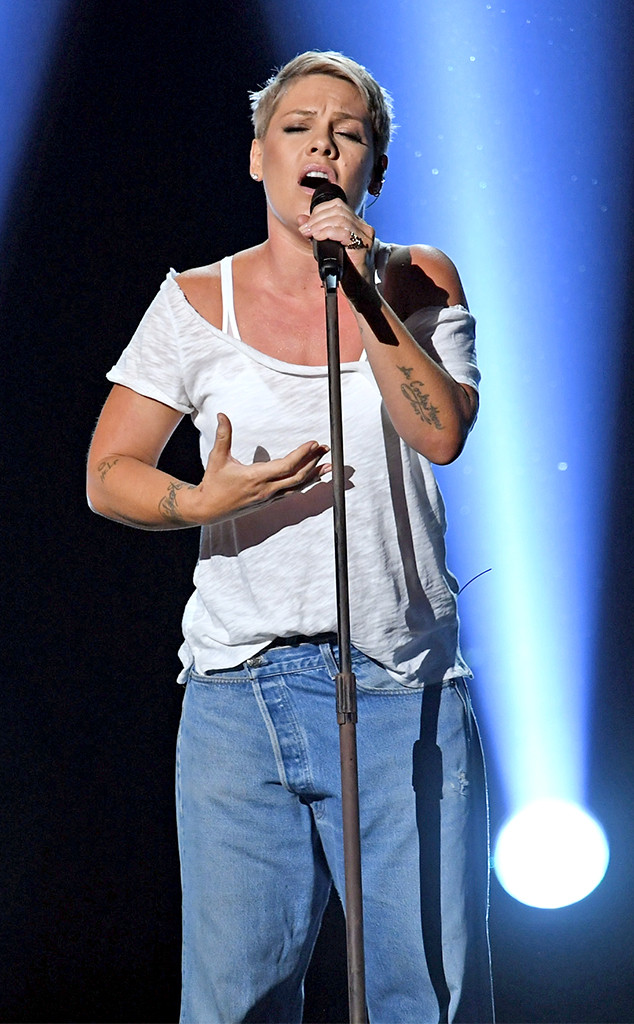 Kevin Winter/Getty Images for NARAS
Pink is adding her voice into the #GrammysSoMale discussion.
After the 2018 Grammys aired Sunday night, Recording Academy president Neil Portnow spoke out about the hashtag that began to trend with fans and observers.
"It has to begin with…women who have the creativity in their hearts and souls, who want to be musicians, who want to be engineers, producers, and want to be part of the industry on the executive level…[They need] to step up because I think they would be welcome," he shared with Variety. "I don't have personal experience of those kinds of brick walls that you face but I think it's upon us—us as an industry—to make the welcome mat very obvious, breeding opportunities for all people who want to be creative and paying it forward and creating that next generation of artists."
While Pink didn't address Neil directly, she did share a personal message on social media about the issue.
"Women in music don't need to 'step up'—women have been stepping since the beginning of time. Stepping up, and also stepping aside," Pink wrote on Twitter. "Women owned music this year. They've been killing it. And every year before this."