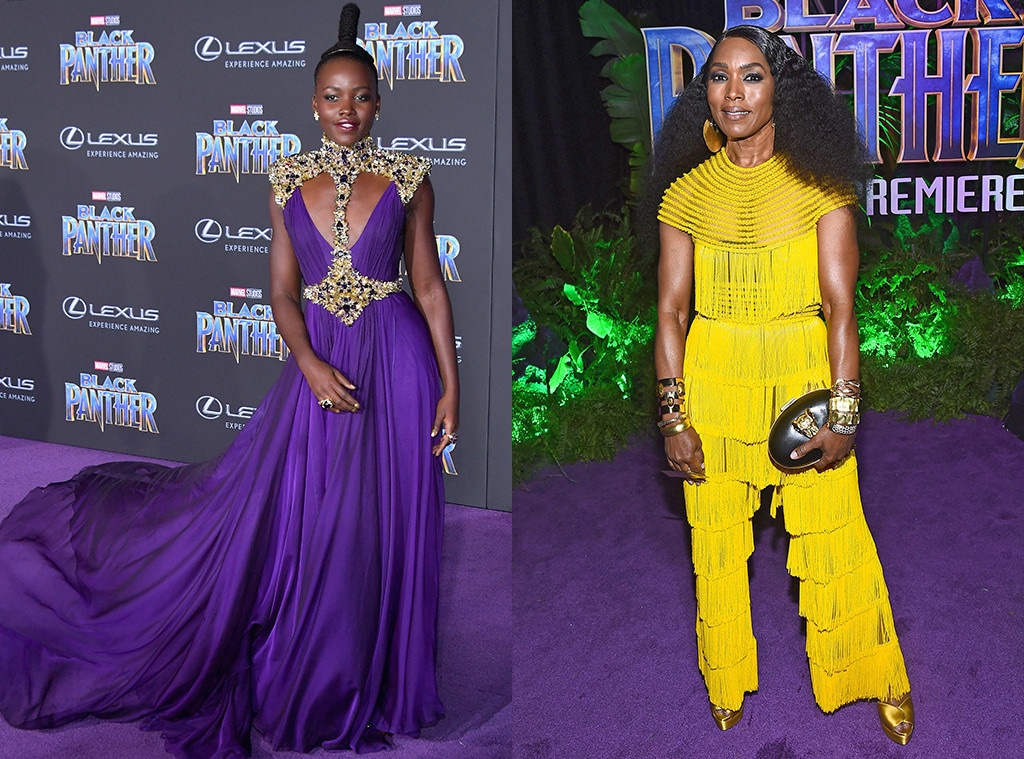 Getty Images/Shutterstock
King T'Challa has come to Hollywood!
A little over two weeks ahead of the film's release, the cast of Black Panther has hit up Hollywood for the movie's star-studded premiere.
On Monday night, the action-packed flick's director Ryan Coogler joined some of the film's stars, which include Chadwick Boseman, Michael B. Jordan, Lupita Nyong'o, Danai Guria, Angela Bassett, Forest Whitaker, Letitia Wright, Martin Freeman, Daniel Kaluuya, Sterling K. Brown and Andy Serkis, who descended upon Tinsel Town for the red carpet event.
Marvel's highly anticipated new movie follows T'Challa (Boseman), who returns home to the isolated, technologically advanced African nation of Wakanda to take his rightful place as king after the death of his father. Inevitably, he is drawn into a conflict that puts the fate of his people and the world in jeopardy. T'Challa must face Erik "Killmonger" Stevens (Jordan), a Wakandan exile turned American black-ops soldier, who is hell-bent on overthrowing T'Challa's reign.
Black Panther opens February 16.
Check out all the fab fashions on the red carpet...