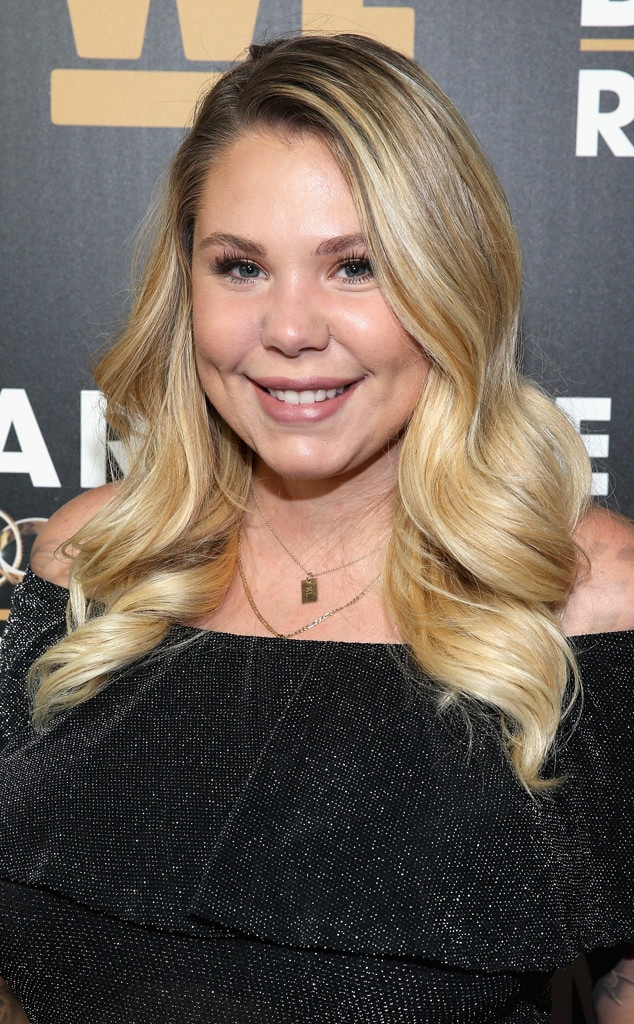 Bennett Raglin/Getty Images for WE tv)
After years in the spotlight, Kailyn Lowry has revealed that she's having the "hardest time" with her body image right now.
In a series of candid tweets, the Teen Mom star shared her struggle with her social media followers on Monday.
"Out of 10 years on tv I'm having the hardest time NOW. The pressure of outsiders, the criticism, the judgement. Sure i put myself out there. But never in my life have i seen or felt cruelty like i have lately," Kailyn wrote to her Twitter followers.
She continued, "'It comes with the territory' no s--t. But it seems to get worse over time. Not better. Sometimes I'm numb to it. Sometimes i don't read it. Sometimes it doesn't bother me."
But she then shared that sometimes, like today, the critical comments about her appearance bother her.
"I can read & write books, study for a test and pass, teach my kids manners. But i can't tell myself to pick a f--king salad over a burger and then wonder why i struggle in the gym. Hate myself for it. Then come online & hear it from everyone else too," she tweeted. "Paparazzi f--ked my own head up after they sold the pix of me on the beach."
Kailyn recently decided not to go through with plastic surgery, sharing with her social media followers that she instead wanted to use the money to hire a nutritionist and "get back into working out."
She mentioned her plastic surgery decision in one of her tweets on Monday. "I didn't go through w my surgeries in Miami so let's sell unflattering pix of Kail @ the beach so everyone can see her fat & cellulite to make her regret cancelling," she said.
Kailyn then shared, "Ok I'm done crying about it."