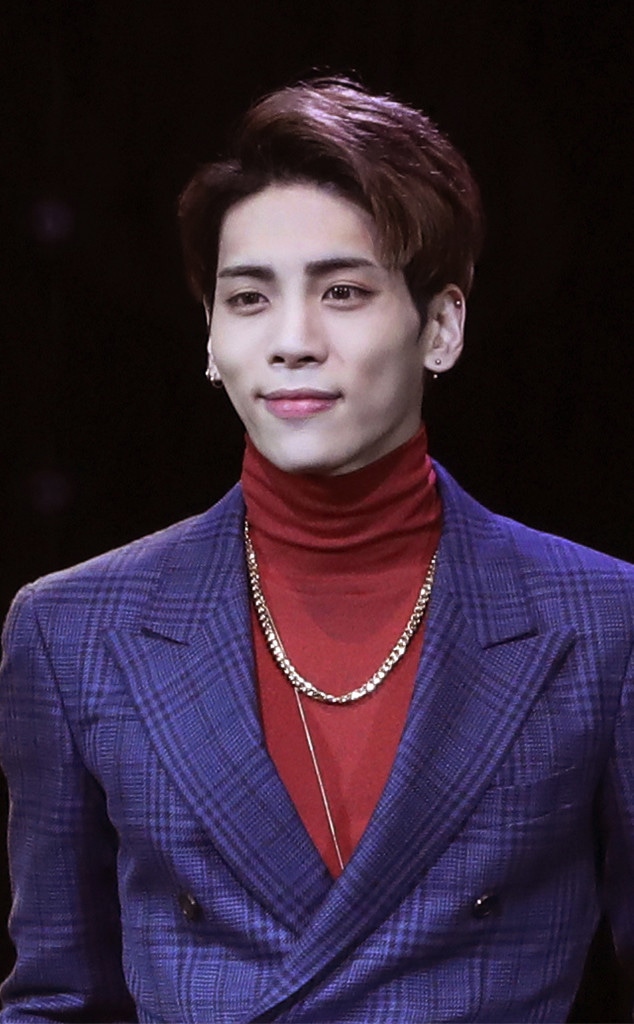 AP Photo/Lee Jin-man
SHINee fans have taken to social media after Kim Jong-hyun, known to K-Pop fans as Jonghyun, was left out of the 2018 Grammys In Memoriam tribute.
On Sunday, the Grammys aired a montage of the artists we've lost in the last year including David Cassidy and Chris Cornell. However, fans of Jonghyun, a beloved member of the band SHINee who passed away in December, noticed he wasn't included in the tribute.
"To others it may seem like unrealistic thinking but I really hoped the Grammys would have included Jonghyun in their annual memoriam. The amount of people he touched with his music, the amount of talent he possessed, & the career he had the acknowledgement was beyond deserved," @ontaekey_ tweeted Sunday.
After the montage aired, Logic, Khalid and Alessia Cara performed their song "1-800-273-8255" alongside suicide survivors and loved ones of suicide victims.
While he wasn't included during the ceremony's tribute on Sunday, Jonghyun is included in the Grammys online In Memoriam tribute, which you can see HERE.
Ken Ehrlich, executive producer of the Grammys, told Vanity Fair in 2017 that of the artists who've passed away in the last year, only about 50 can make it into the montage. "Who makes it in is decided by a committee of about 12 or 13 people from the recording academy," the article states.
What's your reaction to the 2018 Grammys? Sound off in the comments.